Clean Cities Celebrates 30 Years
The Clean Cities Coalition Network is celebrating 30 years of boosting the country's energy security, economic vitality, and quality of life by advancing affordable, efficient, and clean transportation fuels and technologies. Over 30 years, the network has built bipartisan support, deep connections within the transportation industry, and active partnerships with 20,000 public and private stakeholders. Thriving on a culture of collaborative change, coalitions harness decades of deployment expertise to continue moving our transportation systems into the future.
Explore projects highlighting how Clean Cities coalitions act in local communities throughout the country to move transportation into the clean energy future.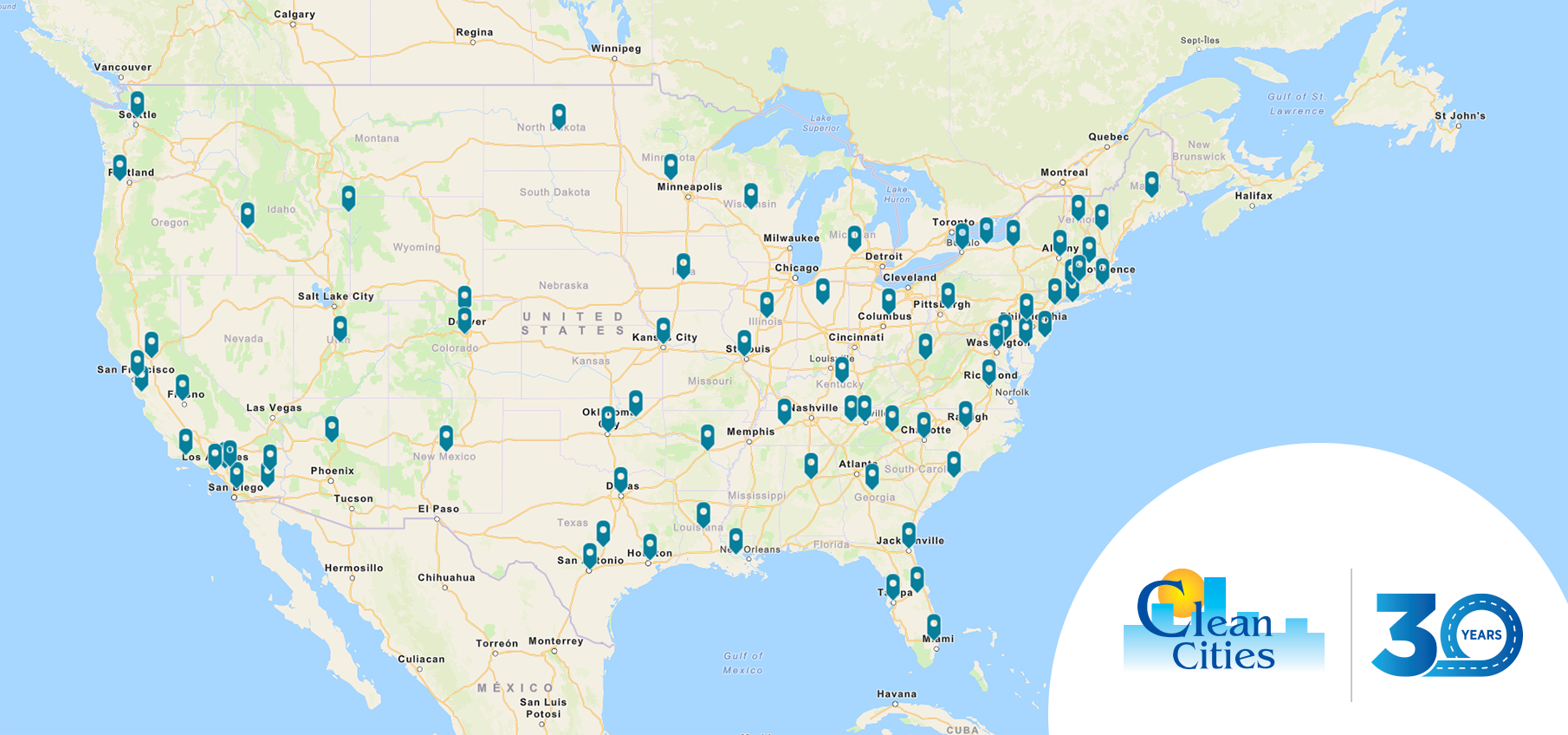 More than 75 Clean Cities coalitions act locally in urban, suburban, and rural communities to help businesses and consumers meet their climate, financial, and energy goals. As the technology deployment arm of the U.S. Department of Energy's Vehicle Technologies Office, coalitions leverage expertise from federal agencies, national laboratories, and other coalitions. They bring this expertise directly to the communities they serve, developing solutions based on a unique understanding of local needs, opportunities, and markets.
Local Action Generates National Impact
Coalitions combine their collective experiences and knowledge to advance our nation's transportation system far beyond what any single organization could accomplish on its own. Download an infographic to see how they work in communities large and small to generate a compounding impact nationwide. Connect with your local coalition.