Natural Gas Vehicle Technology Forum 2014 Meeting Summary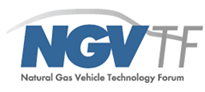 The 2014 Natural Gas Technology Forum (NGVTF) meeting was held on Oct. 15 and 16, 2014, in Wilmington, California. Following is a summary of the meeting.
To request a specific presentation from this meeting, contact NGVTF.
Welcome and Opening Remarks
Tim Olsen, California Energy Commission
A few years ago, about 98% of California's energy came from petroleum. A substantive shift in technologies and crude oil resources is lowering the percentage of California's petroleum use to 93.2%. Natural gas (NG) was 1% of the energy market last year, but uptake to 1.5-2% of market is being seen. California sees continued decline in the demand for gasoline. Diesel is the opposite—growing by 1-2%. A favorable natural gas and diesel price gap is anticipated for the next 7-10 years. Several alternative energy objectives are currently in play, including greenhouse gas (GHG) emissions, petroleum reduction, and efficiency, for example. NOx regulations are driving technologies, particularly in Southern California. Twenty percent of AB118 funding goes to NG. The biggest biomethane project in the state is for 1 million diesel gallons a year. Compare this to 100-150 million gallons of ethanol in the Midwest. One of the greatest challenges is the lack of
NG engine options available in the marketplace.
Rey Gonzalez, California Energy Commission
The California Energy Commission (CEC) is focusing on natural gas research and development (R&D) investments with ratepayer benefits. There is some crossover with electric vehicle (EV) R&D regarding hybridization. Meeting attendees discussed investments in NG R&D including engine development, hybridization, and storage. Reduction of air pollution and GHG emissions currently exceeds applicable standards, providing benefit to electric and NG ratepayers. Adsorbed storage work leveraged ARPA-E funding. Two solicitations are currently active: one on advanced ignition, the other on improving performance (environmental and efficiency) for compressed natural gas (CNG), as well as looking at total fuel fill in a fast or retail application.
Dennis Smith, U.S. Department of Energy
The Natural Gas Technology Forum (NGVTF) has been held for the past 13 years. The purpose of the meeting is not to serve as a pep rally, but rather as an opportunity to exchange ideas about how to address barriers for natural gas vehicles (NGVs). The U.S. Department of Energy (DOE) has nearly 30 years of experience with NGVs and has learned much in that time. About 60% of the petroleum reduction tracked by Clean Cities comes from NG (mostly from CNG). Huge growth in CNG use has occurred since 2009. The price has been relatively stable during that same time period. The major original equipment manufacturers (OEMs) for the car/bus/truck markets serve important NG niche markets. The two primary challenges going forward are to address both forward-looking technology R&D and present-day deployment issues. Measures such as safety codes, standards, and training aren't necessarily glamourous, but are absolutely critical to encourage continued growth in the industry. With have experienced nearly 30 years without a fatality from a CNG incident, but have begun seeing some fatal incidents in the past couple of years. We can't rely on technology for every scenario. DOE recently put out a funding opportunity announcement (FOA) to support these efforts.
Henry Hogo, South Coast Air Quality Management District
Air quality standards are getting tighter within the South Carolina and San Joaquin air districts. These districts are also the most severe for ozone. The districts need to look at efficiency, but also alternative fuels. South Coast Air Quality Management District (SCAQMD) adopted a series of seven regulations that set emissions requirements for fleets. Since 2004, there has been significant growth in the adoption of NGVs as well as station growth for CNG and liquid natural gas (LNG). SCAQMD is conducting an in-use emissions measurement study to see whether in-use emissions match certification standards. The study will also quantify ammonia emissions, evaluate HD retrofits, and examine GHG emissions.
Methane is becoming more of a concern. Key findings show that NOx emissions are within certification standards, diesel is dependent on selective catalytic reduction (SCR) performance, and CO2 dominates NG emissions. NOx for NG engines is well below that of diesel engines in testing performed to date, but all meet certification standards. Particulate matter (PM) emissions are roughly the same between NG and diesel. CO2 equivalent emissions are about the same for modern engines. Looking at refuse, NOx reductions are significant for NG, while PM is slightly higher, and CO2 is reduced by about 20%. Propane use in school buses was also evaluated, and performed much better than diesel on NOx and PM, but not GHGs. Emissions performance was examined at ports and the results show that performance was heavily dependent on operating range. In addition, SCAQMD found that ammonia emissions were higher for NG, particularly for spark-ignition engines, but were deemed not to be a significant air quality problem for heavy-duty (HD) vehicles.
The district is currently working with The Commission for Environmental Cooperation (CEC) on developing technologies that meet the working definition of "near-zero," and meet NOx standards of .02 g/bhp-hr or cleaner. The district is also looking at applications in niche markets (e.g., street sweepers, police vehicles, and vehicle DNA). Hogo would like to see continued collaboration between SCAQMD, CEC, and DOE on vehicle technologies, hybridization, renewable natural gas (RNG), and improved performance of current fleet operations.
Renee Littaua, California Air Resources Board
Certification validation testing found compliance for all vehicles, but NOx emissions were higher than the organization would like to see for diesel vehicles at low speeds; NG in-use benefit was found at low speed. The California Air Resources Board (CARB) is looking at "well-to-wheels" GHGs, with SCAQMD looking at tailpipe emissions and CARB evaluating assumptions about 2024 fuel blends for HD vehicles. For GHGs, CARB projects examined LNG emissions and projected them to be greater than diesel in 2024, followed by CNG, fuel cell, and electric vehicles. CARB sees a small GHG benefit currently for NGVs and NOx, particularly at low speeds. The organization also noted a need to strengthen future certification requirement.
Alicia Milner, Canadian Natural Gas Vehicle Association
The U.S.–Canada Regulatory Compliance Council (RCC) is a U.S. – Canada initiative that is focused on harmonizing standards between the two countries. The objective is to develop harmonized codes and standards and increase information sharing between DOE and Natural Resources Canada. The timeframe for work is 2-5 years and focus will be on on-road surface transportation. So far, 13 priority areas have been identified for coordination with CNG, LNG, and LNG/CNG including migrating to 3,600 psi.
Codes & standards development needs include:
CNG
Update existing dispenser standard and add T-compensation
Create new standard for high-flow receptacle
Create new standard for station-to-vehicle communication protocol
Create fuel quality standard
Create home refueling standard.
LNG
Create four new component standards for LNG vehicles and stations
Create fuel quality standard
Create L-CNG.
Dane Boysen, ARPA-E
ARPA-E identified infrastructure and on-board storage to increase the use of natural gas in transportation. The MOVE program, short for "Methane Opportunities for Vehicular Energy," was focused on light-duty vehicles and sought to limit the total system incremental cost to no more than $3,000. Goals were $500 for home refueling, $1,500 for storage, and $1,000 for integration.
The program wanted tanks three times cheaper and 90% conformable, with compressors ten times cheaper. Thirteen projects were funded for $30 million. An adsorbent tank needs to be ten times the size of a gasoline vehicle tank to hold the same amount of energy so that it can be competitive for bi-fuel or short-range applications. Conformable tank research sought to move beyond cylindrical shape to increase vehicle integration and storage capacity for a given space. Funding is recommended for a pre-production prototype and not demonstration. The program posits that utilities have the most to gain (10% market share will double gas throughput). Final thoughts noted that the industry needs a nationwide gas utility and OEM-coordinated effort.
ARPA-E Presentations — Storage
Joe Zhou, Texas A&M University
Research is looking at sorbent storage using advanced porous materials with the objective to increase sorbent storage from 5.5 MJ/L to greater than 12.5 MJ/L. The research is also seeking to decrease price from $10,000/kg to $10/kg. Hydrogen sulfide (H2S) has been an issue initially, but changing to a different material can alleviate this. Odorant tolerance will depend on the size of an odorant molecule relative to the pore.
Mike Veenstra, Ford Motor Company
It was identified that metal organic frameworks (MOFs) can be manufactured at less than $10/kg. It has also been demonstrated that 75% of MOFs' fundamental properties can be maintained after compaction, and usable capacity increased. The project brought technology up to technology readiness level (TRL) 4.
Doug Kirkpatrick, BlackPak
The research sought to develop microporous carbon to (1) reduce sorbent costs to below $5/kg, which is more than 85% of conformability; (2) leverage sorbent properties as both tank and pump; (3) keep cycle life at more than 1,000 cycles; and (4) target total system cost to below $4,000. A focus has been put on Class 1-3 applications and a likely hybrid solution. Maximum developed pressures are a regulatory driver for absorbed natural gas (ANG). A thermal management system is used as a pump to relieve pressure requirements.
Ellen Sun, United Technologies Research Center
The organization is looking at higher aspect ratios to introduce more conformable designs (with potential savings up to 30% space).
Saul Griffith, Otherlab
This research is looking at high surface area and small diameter storage, which provides a 1:1 materials ratio to current designs. Manufacturing opportunities change with smaller diameter tanks, introducing processes such as fiber braiding. An objective is to develop a 10 gasoline gallon equivalent (GGE) tank.
Adam Loukus, REL
The company sought to develop matrix tank design. A novel manufacturing process has been developed to achieve a quarter-scale demo. Agreements have been signed to perform demos with Southwestern Energy to show technology in a half-ton truck.
Brad Reed, MeadWestvaco
This specialty chemicals group is looking at activated carbon.
NGV Tank Panel Discussion
Ken Miller, Worthington Industries
This company is a large pressurized cylinder vendor that focuses primarily on Type 1-3 tanks. It is seeing growing demand primarily from the hydrogen industry due to high quality and performance requirements. Lessons learned with hydrogen storage will be directly transferable to natural gas cylinders. Analytical and simulation tools for performance have improved considerably. Fiber costs can range from $10-35 per poundlb. There has been an emergence of mid-grade fiber quality. Europe is moving more towards Type 4 tanks. The company sees an application for ARPA-E designs in hydrogen, where they have greater challenges, but also a somewhat simpler application in terms of fuel purity. Fast-fill solutions for tanks are likely to come outside of the tank. The benefit of metal liners is marginal. Change in tank design is unlikely.
Dave Rea, Quantum Technologies
This Type 4 tank manufacturer noted that not all carbon fiber pressure vessel companies make products that perform as advertised. More companies are claiming to do so, but it's not clear that there is actual performance to match. It's an expensive process to change the source of tank technologies given certification processes.
OEMs are looking at a common platform for tanks globally, which has helped to expand the use of Type 4 cylinders internationally. Countries like China are not likely to move to Type 4 cylinders any time soon without government intervention. Toyota is manufacturing its own Type 4 tanks and is likely the only OEM that will do so.
The company is working with four OEMs that are looking for third-party suppliers for hydrogen tanks. It has advised new tank designers to look at tank operating temperature extremes based on concern with ANG applications in a real-world setting due to purity issues. The company has found everything from water to hydraulic fluid in tanks. No issues have been found with the liner technology when looking at fast-filling and low-temperature fills for hydrogen.
Stephen Ptucha, Cummins Westport
This presentation discussed the design process for 6.7L and 11.9L engines. Shared components are necessary in a number of cases because of much greater diesel volumes and the need to keep natural gas engines relatively cost competitive. ISB6.7 is intended for medium-duty trucks (Class 5-7) such as school buses, beverage haulers, etc. The Cummins Westport ISX12 G natural gas engine was fully launched in August 2013, and has proved to be the most successful NG product launch in Cummins Westport history. Projections aren't as high as forecasted in 2012, but growth has been steady. Kwik Trip sees a 12-13% fuel economy penalty, but a 48% price advantage.
Carter Atkins, City of Los Angeles, Port of Los Angeles
An overview was provided of the Port of Los Angeles' operation, its business competitive environment with other ports, and changes in the industry. The Port processes about 8 million containers per year, and energy costs are becoming increasingly more important.
In addition, there are a number of regulatory constraints on emissions and changes in markets (oil price uncertainty, low sulfur fuel availability challenges, and shale gas opportunities). Sulfur requirements dropped from 1% to 0.1% by 2015. An 80% NOx reduction will be required in the near future. Boron, Calif., has the closest LNG plant, but the fuel would need to be trucked into the Port. Onsite storage is required to fill up a ship onsite. The largest CO2 contributor is trucks used in the port and trucking in fuel would add to that.
There are more than 110,000 ships worldwide; less than 550 LNG-fueled ships and 450 of those ships transport LNG. For the foreseeable future, shipping lines into Los Angeles will continue using diesel. Ten thousand vehicles are used for a drayage fleet, 900 NG trucks, and 888 of them are LNG. LNG trucks have been shown to work best on short-haul trips (for trips less than20 miles). The cost to fuel an LNG truck with diesel is about $160,000 versus $120,000.
Bunkering fuel would accommodate four vessels in the 2017-2018 timeframe. Bunkering fuel would come from Sempra, which would need to build a tank or liquefaction facility. The amount of LNG needed to fuel per ship is 700,000 gallons. The master plan doesn't allow for LNG on site. Tacoma has a public/private partnership for LNG. A public relations blitz is needed to debunk the myths of LNG. Drayage trucks run 40,000-50,000 miles per year. The capital is constraint for LNG operation.
Jason Rugolo, New MOVE Programs
The MOVE programs have a $300 million per year budget. Program managers oversee $2-15 million budgets per program. The MOVE program is interested in continuing to build the community and bring technologies developed via ARPA-E to the market, and in using hybrid natural gas vehicles for electricity generation when they're parked. The group wants to make a case for power generation based on vehicle economics alone.
Cherif Youssef, SoCal Gas
SoCal Gas is the largest gas utility in the country. Their challenge is to meet the twin goals of reductions of both GHG and NOx. They anticipate more stringent standards to reduce NOx.
At least a 100-year North American supply of NG, maybe more, with a focus on:
Fleet vehicles
HD trucks
Cargo handling equipment
Locomotives
Marine vessels.
"Near-zero" NOx emissions for HD trucks is achievable through technology deployment. A reduction of 0.02 g of NOx is equivalent to an EV receiving electricity from the cleanest, most centralized power plant; this is a long-term goal (for 2023-2032). A near-term goal is 0.05 g (2015-2023) in support of 90% NOx and GHG reduction by 2032. The 2050 goal for GHG reductions is 80% from 1990 levels. SoCal Gas sponsored a Ricardo study on all engine technologies and related opportunities as well as a CNG RD&D program for hard drive destruction (HDD) trucks.
In summary, NG is not a "bridge" fuel, but a foundation fuel. Engine technology advancements can achieve significant NOx and GHG reductions to reach near-zero emissions. The pure economics of transport fuel will drive NG technology adoption by the HD trucking sector. Financial incentives will also be an accelerant, and new storage will also have an impact.
ARPA-E Presentations — Compression
Jeff Witwer, Onboard Dynamics
This company is developing a vehicle-integrated NG compressor that utilizes an existing low-pressure distribution system for a dual-fuel function engine, resulting in a $1 GGE fuel for vehicle operators (more than 50% reduction). Work has focused on the elimination of infrastructure issues and dramatic cost savings. The dual-mode engine creates NG compression and combustion with a 250-bar maximum pressure using bi-modal engine plus intensifier.
Lessons learned included:
A bi-modal engine concept is feasible and proven
Increasing load on engine (faster fill rate) is essential to reduce parasitic losses
Careful head design is critical (minimize clearance volume) for maximum performance.
The second phase is now with start-up company, Onboard Dynamics. This new phase uses multiple cylinders to reduce fill time and losses. Switch from 1/6 cylinder to 4 cylinder of V8, based on a CNG-prep V8 engine. The target standard production for HD, bi-fuel pickups in fleets is too small for a standard compressor, which uses two cylinders for stage 1, one cylinder for stage 2, and one cylinder for stage 3 on a V8. Currently, the project does not address drying of CNG. The performance target for the second phase is 10 GGE per hour (the first phase of the target was 1 GGE per hour). The main challenge is likely to be max P, not max flow rate.
Clark Fortune, Eaton
Key project targets included:
10 GGE per hour, 4500 psi, < 120°C
Near isothermal liquid piston compression
Oil carryover < 100 ppm
Key challenges included:
Thermodynamic process/modeling
Market and business opportunity quantification
Oil carryover, methane solubility, and controls.
Going forward, Eaton will continue to revise design and attempt to scale it up.
Michael Lewis, University of Texas
The University of Texas' project accomplishments included:
Seal and costing development
Linear motor design and testing
Compressor design and testing
Patent application filed.
Home refueling units have previously struggled with codes and standards in local jurisdictions.
Bill Zobel, Trillium
Trillium is a turnkey CNG station provider. One hundred and twenty new stations were built in the United States in the last year. The current market is fuel consumption-driven, which is a focus of Trillium efforts. The company advises building for reliability and stresses that reliability is the most important thing to get right. Redundancy is an insurance policy.
Trillium believes that their primary goal is to deliver exceptional alternative petroleum in every way. Cost and convenience (location, speed of fill, station reliability, data capture and processing) must be comparable to similar organizations. Standardization is important for scaling business to keep operational costs down. Pressurization is addressed with a standard algorithm, but the company believes more can be done here. Trillium's 7" hydraulic intensifier is capable of delivering 20 GGE per minute. Mobile storage solutions by Lincoln are capable of delivering 2,500 GGEs offsite (mother/daughter application), effectively increasing station capacity offsite. More information is needed on methane leakage on site, and there are accounting issues between gas meter and dispenser. It is not clear whether Trillium will offer their intensifier to other entities. Operation and maintenance costs for stations vary substantially based on volume.
Joel Hirschboeck, Kwik Trip
Kwik Trip's fleet consists of more than 160 HD NGVs; two-thirds of these vehicles will be NG by the end of the calendar year. Their fleet runs more than 8.5 million miles on NG. They currently have 30 retail fast-fill CNG stations, and have plans to install two more by the end of the year, which are being developed based on a network model. The company hasn't operated based on anchor tenants in the past, but it is now looking to grow that business to fill in markets. Considerations for bringing NG into the retail environment include looking at gas supply infrastructure, developing familiarity with utilities, and tariffs. For above-ground compressors and storage, 2,100 square-feet. is needed. Fleets are increasingly regionalizing due to an increased emphasis on work-life balance (among other things). Kwik Trip moved forward with adopting NG without incentives. The company is concerned about the GGE and diesel gallon equivalent (DGE) standard, effective and safe temperature compensation, and non-EPA-approved conversion kits. Their customer base is 90% from heavy duty fleets. They currently have one station offering LNG and aren't seeing demand for more.
Tony Lindsey, Gas Technology Institute
New gas supply has introduced misconceptions about fuel quality. The filtration of heavy hydrocarbons at the station can be difficult but is possible. Basic identification of heavy hydrocarbons is not standardized and can be difficult.
Gas Technology Institute (GTI) is working to develop on-site methods to obtain more accurate sample quality. A comprehensive gas sampling across the country hasn't been completed since 1992, with some limited assessments done in 2013. The 2013 data showed a relatively low hydrocarbon dew point (-48°F) and that composition really hasn't changed much.
Higher viscosity oils tend to stay in oil and not fall out into gas. Synthetic oil also is easier to manage in filtration systems. As gas temperature goes up, more oil is likely to drop out. The Society of Automotive Engineers (SAE) J1616 is a recommended practice for CNG as a fuel, as there is no standard for natural gas fuel in the United States or Canada. The SAE committee voted to reduce water content in CNG and recommended that SAE adopt a standard in favor of a recommended practice. A task force addresses a number of technical topics to limit a number of gas constituents. Challenges include regional and seasonal variation in gas makeup. Engine manufacturers also want to know what to design to. Station providers typically address water and carryover oil, but not other constituents. CARB also has a vehicle CNG standard.
Livio Gambone, CSA Group
This presenter covered four types of CNG cylinders and the possible operating conditions for tanks during road conditions. Tanks are limited to the life of the vehicle (15-25 years) and a leak before break requirement. Fire protection is provided by a thermally activated pressure relief device (PRD). All NGV cylinders must meet cycle, burst, and fire tests as specified by the U.S. government's Federal Motor Vehicle Safety Standard (FMVSS) 304.
The American National Standard for Natural Gas Vehicle Containers' NGV2 standard is voluntary, but strongly recommended. An NGV2 committee has been approached by manufactures that provide liner designs, conformable designs, and ANG designs. The current thinking is that conformable tanks could fit within the NGV2 standard. ANG standards may be different for thermal certification. The company suggested that additions to NGV2 should include a stress ratio value determination for new fiber types. For conformable designs, the orientation needs to be determined for drop, bonfire, and penetration tests; production inspection requirements; and materials tests for joints.
Quon Kwon, U.S. Department of Transportation
This presentation covered regulations for CNG fuel systems and container integrity that outline safety requirements for both of these systems. The U.S. Department of Transportation (DOT) is considering updates from hydrogen standards. The National Highway Traffic Safety Administration (NHTSA) is looking at a short-term research program to further delve into this area, which would begin in summer 2015. Rulemaking would likely take 3-5 years.
An overview was also provided of a two-hour course that the DOT provides, which covers fuel system inspections to detect leaks in natural gas and propane heavy-duty trucks and buses.
The overview covered:
A synopsis of the two-hour straining developed for commercial vehicle inspectors
How the fuel system includes one out of 14 safety-critical parts
The Federal Motor Carrier Safety Administration
How DOT does not deal with design standards; that is the National Traffic Highway Safety Administration (NHTSA)
Focuses on federal registered commercial vehicles and drivers.
Julie Cairns, CSA Group
CSA Group's research is looking at codes and standards around home refueling appliances. CSA Group is assembling a group of experts that represents diverse interests and expertise. Ms. Cairns encouraged those who are interested or feel that a group is underrepresented to contact her. Codes are anticipated to be published within a year.
John Dimmick, Clean Vehicle Education Foundation
Temperature compensation is necessary to establish a safe maximum state of charge (SOC). Simple pressure-based control is not adequate in the United States because vehicles refuel cold and then warm up. Exceeding the maximum SOC has resulted in serious accidents due to excess pressure in field without temperature coefficients (TC). (Examples: 3,600 psi at -40°F becomes 8,775 psi at 110°F, more than burst pressure. An accident occurred when 3,800 psi at 14°F became 5,449 psi at 80°F, burning down a garage after full vent.)
Temperature compensation (TC) is complicated and challenging. The need for TC is very counter-intuitive. NG is not an ideal gas and varies in compensation. The gas heats up as the container is filled; piping and container materials affect the degree of heating. No national authority has jurisdiction (AHJ) or a standard for TC exists.
TC is becoming more and more important. For example, an advanced dispenser can eliminate the accidental margin, increasing reports of overfills. Uncorrected and failure-prone container valves cause overfill. Rupture disc pressure relief devices (PRDs) increase the severity of consequences for marginal overfills, and lightweight cylinders are less tolerant of overfills. Economically driven fleets demand range, and charge cooling can increase the overfill threat, giving us the winter/summer failure threat that happens on every fill.
General Discussion
At the end of the meeting, participants provided input on the meeting and asked follow-up questions. The following is a list of what was discussed:
A question was asked about the process for developing the CEC roadmap. Rey Gonzales is looking for comments via casual conversations, note cards, or this discussion. These will be published as a draft report and presented at a public workshop to solidify feedback.
A comment was made about the funding for Clean Vehicle Education Foundation (CVEF) ending and the need to retain expertise. GTI is interested in stepping into that role.
A question was asked about how many attendees were aware of the 2009 roadmap. Five hands were raised out of a total of 125 attendees.
The CEC thanked ARPA-E for joining forces.
The next NGVTF will be in California, most likely in San Francisco.