National Clean Fleets Partner: Time Warner Cable
Time Warner Cable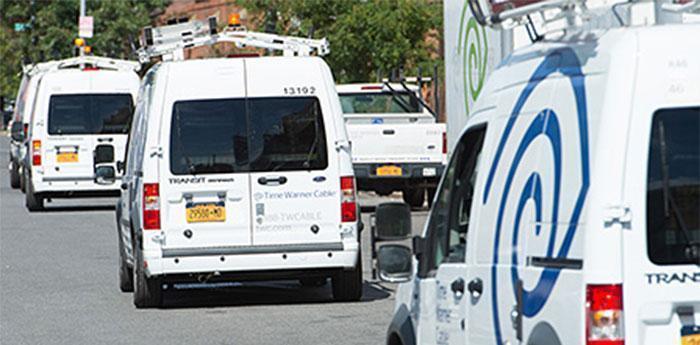 Strategies & Technologies
Fast Facts
1
Joined the National Clean Fleets Partnership: August 2014
2
Headquarters: New York, NY
3
Operations: Time Warner Cable operates 19,707 licensed vehicles in 27 states.
Time Warner Cable (TWC) is focusing on reducing the base weight of its trucks by using more lightweight materials in the construction of truck bodies and interiors and selecting the lower weight vehicle alternatives. TWC is focusing on more efficient engine technology and using hybrid technology when possible. TWC is also setting up manufacturer trials for
Clean Fleet News
05/19/2016
Time Warner Cable: Forging a Path Toward Fleet Sustainability
Time Warner Cable Inc. (TWC) is on track to cut fleet-wide fuel consumption by nearly 1 million gallons in 2016, with only a modest investment in green technologies, such as plug-in hybrids and battery-electric vehicles. The bulk of the fuel savings is coming from TWC's vehicle replacement strategy; the company has recently changed its bucket and pickup truck specifications to generate substantial gains in fuel economy.
And it's this progress in cutting fuel consumption and carbon emissions that has led TWC to become one of the first 10 companies in the United States to be named an accredited sustainable fleet as part of a new accreditation program launched by the National Association of Fleet Administrators (NAFA) in 2015.
Read the full featured news story in Utility Fleet Professional magazine.