Greater New Haven Clean Cities Coalition
The Greater New Haven Clean Cities Coalition works with vehicle fleets, fuel providers, community leaders, and other stakeholders to save energy and promote the use of domestic fuels and advanced vehicle technologies in transportation.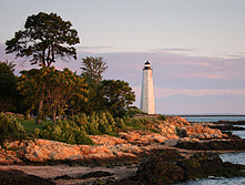 61 Rolling Green Rd
Bethany, CT 06524

Lee Grannis
Lee Grannis started the New Haven Clean Cities coalition in 1995 and has served as the coalition's coordinator for the last 22 years.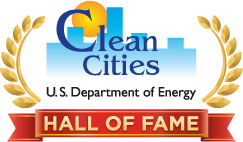 As part of his Clean Cities mission, Grannis has developed projects and obtained federal and matching funding for compressed natural gas, liquefied natural gas, light duty electric vehicles, electric transit, hydrogen hybrid, and biodiesel projects, and related outreach project funding. He has provided alternative vehicle and fuel consultation and assistance to many organizations in Connecticut and outside the state, including several towns and cities, metropolitan transit authorities, utilities, community colleges, universities, laboratories, and airports. He serves as an on-call advisor to Connecticut state government staff and Connecticut's U.S. Congressional and Senatorial staff. Recently, his coalition, in partnership with the three other Connecticut Clean Cities coalitions and 27 other partners, was awarded $29 million (including partner match) from the U.S. Department of Energy for alternative fuel infrastructure and vehicle deployment in Connecticut. Grannis was selected as the Northeast Region Clean Cities Coordinator of the Year in 2004 and 2008 and was inducted into the national Clean Cities Hall of Fame in 2012. In 2016 Grannis was awarded the Benjamin Watson Inspirational Award from the Clean Cities Coordinator Council.
Grannis retired after 23 years as a lieutenant colonel infantry from the U.S. Army. He held several combat and logistical positions, which included two combat tours in Vietnam. He attended several military schools and is a graduate of the U.S. Army Command and General Staff College. Grannis has a Bachelor of Arts Degree from Eastern Kentucky University in Political Science and a Master of Arts in Public Administration from Central Michigan University. Grannis is on the Board of the Greater New Haven Transit District, and was recently elected the organization's treasurer.

Paul Wessel
Paul Wessel worked his way up from Clean Cities stakeholder to board member to co-coordinator. Wessel leads the Green Parking Council, a national 501(c)(3) organization fostering green parking practices through certification and credentialing programs, open-sourced standards, professional leadership and educational development. He was previously Deputy Economic Development Administrator and Director of Traffic & Parking for the City of New Haven, CT and served on the boards of the New Haven Parking Authority, the Greater New Haven Transit District and Greater New Haven Clean Cities. Under his leadership, New Haven introduced electric vehicle shuttle buses, upgraded parking enforcement and meter technology and increased parking revenue dramatically. He has experience in legislative and community advocacy, municipal economic development, engaging foundations and non-profits in community development and developing public-private partnerships.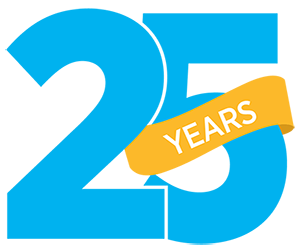 General Stats
Designated: October 05, 1995
Population: 857,620 (based on 2018 Census estimate)
Area: 625 sq. mi.
Boundary: New Haven County; City of New Haven
Alternative Fueling Stations
Including public and private stations

Biodiesel (B20 and above): 0
Electric (charging outlets): 276
Ethanol (E85): 0
Hydrogen: 1
Natural Gas: 4
Propane: 6
Energy Use Impact*
Annual Energy Impact
Annual Energy Impact by Alternative Fuel Vehicle Project Type
Emissions Reduced*
Annual Emissions Reduced
Emissions Reduced by Alternative Fuel Vehicle Project Type
*2018 DOE-Verified Metrics
Learn about just some of the projects from Greater New Haven Clean Cities Coalition. Visit the Greater New Haven Clean Cities Coalition website for more projects and information.
Projects and Case Studies