East Bay Clean Cities Coalition (Oakland)
The East Bay Clean Cities Coalition (Oakland) works with vehicle fleets, fuel providers, community leaders, and other stakeholders to save energy and promote the use of domestic fuels and advanced vehicle technologies in transportation.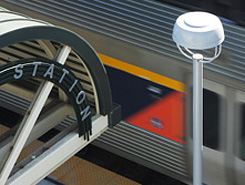 7101 Edgewater Dr, Bldg 2
Oakland, CA 94621

Richard Battersby
Richard Battersby is the Equipment Services Manager for the City of Oakland and has been Coordinator of the East Bay (Oakland) Clean Cities coalition since 2003.
Battersby has over 25 years of experience in the fleet industry and has written and participated in numerous local, state, and federal grant-funded projects. Battersby is a certified automotive fleet manager and a certified public fleet professional. He holds over 40 Automotive Service Excellence certifications.
Battersby is an active member in Public Fleet Supervisor's Association, American Public Works Association, and the California County Fleet Managers Association. He is also a past chairman and officer of the NAFA Fleet Management Association San Francisco Chapter.
General Stats
Designated: October 21, 1994
Population: 2,673,096
Area: 1,516 sq. mi.
Boundary: Counties: Alameda, Contra Costa; City of Oakland
Alternative Fueling Stations
Including public and private stations
Biodiesel (B20 and above): 2
Natural Gas: 14
Ethanol (E85): 10
Electric: 1478
Propane: 22
Petroleum Savings*
Annual Petroleum Savings
Annual Petroleum Savings by Alternative Fuel Vehicle Project Type
Greenhouse Gas Savings*
Annual Greenhouse Gas Emission Avoided
Greenhouse Gas Emission Reduced by Alternative Fuel Vehicle Project Type
*2015 DOE-Verified Metrics