Natural Gas Vehicle Technology Forum 2023 Meeting
The annual Natural Gas Vehicle Technology Forum (NGVTF) provides insights into advanced natural gas vehicle technologies and opportunities to discuss data and research on natural gas engines, vehicles, and infrastructure.
Meeting Overview
Date: Jan. 31 – Feb. 1, 2023
SoCalGas Energy Resource Center
9240 Firestone Blvd
Downey, CA 90241
Agenda:Meeting agenda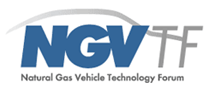 2023 Forum
The 2023 NGVTF Annual Meeting will be held January 31 to February 1, 2023, at the SoCalGas-Energy Resource Center in Downey, California. Results of the forum will be used to develop next steps for research and developments for natural gas vehicles and technology, regulations, market barriers, and opportunities.
The National Renewable Energy Laboratory (NREL) will host the 2023 forum in partnership with SoCal Gas, the California Energy Commission, South Coast Air Quality Management District, and Natural Gas Vehicles for America.
Lodging and Transportation
The Embassy Suites Hotel is located about half an hour from the Los Angeles International Airport and about 1 mile from the SoCalGas-Energy Resource Center.
Email Updates
To receive updates about the forum via email, send a request to ngvtf@nrel.gov.
More Information
For more information, contact John Gonzales.