Wisconsin Clean Cities
The Wisconsin Clean Cities works with vehicle fleets, fuel providers, community leaders, and other stakeholders to save energy and promote the use of domestic fuels and advanced vehicle technologies in transportation.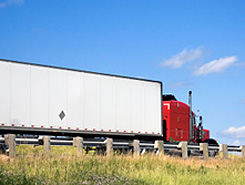 231 W Michigan St, P421
Milwaukee, WI 53203

Lorrie Lisek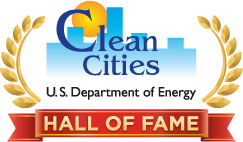 Lorrie Lisek is the president and co-owner of Legacy Environmental Services, Inc., a woman-owned, Indiana Certified Women's Business Enterprise located in Crown Point, Indiana. She has served as Executive Director of Wisconsin Clean Cities since 2011. Under Lisek's leadership, Wisconsin Clean Cities has been named a
U.S. EPA SmartWay Affiliate Challenge Honoree six consecutive times for the coalition's role in reducing freight emissions. Lisek has also been instrumental in securing over $20 million in funding for coalition and member alternative fuel/technology projects. In 2015, Lisek and her husband Carl – who serves as vice president of Legacy Environmental Services and executive director of South Shore Clean Cities – were inducted into the U.S. Department of Energy's Clean Cities Hall of Fame. She has also been recognized by former U.S. Sen. Richard Lugar as an Indiana Energy Patriot and has received the Northwest Indiana One Region Outstanding Achievement Award.
General Stats
Designated: June 29, 1994
Population: 5,895,908 (based on 2021 Census estimate)
Area: 56,103 sq. mi.
Local/Regional Service Area: Entire state of Wisconsin including tribal lands
Alternative Fueling Stations
Including public and private stations

Biodiesel (B20 and above): 23
Electric (charging outlets): 1,387
Ethanol (E85): 262
Hydrogen: 0
Natural Gas: 47
Propane: 61
Energy Use Impact*
Annual Energy Impact
Annual Energy Impact by Alternative Fuel Vehicle Project Type
Emissions Reduced*
Annual Emissions Reduced
Emissions Reduced by Alternative Fuel Vehicle Project Type
*2021 DOE-Verified Metrics
Learn about just some of the projects from Wisconsin Clean Cities. Visit the Wisconsin Clean Cities website for more projects and information.
Projects and Case Studies