Wisconsin Clean Cities
The Wisconsin Clean Cities works with vehicle fleets, fuel providers, community leaders, and other stakeholders to save energy and promote the use of domestic fuels and advanced vehicle technologies in transportation.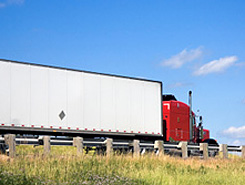 231 W Michigan St, P301
Milwaukee, WI 53203

Lorrie Lisek
Lorrie Lisek is the President and co-owner of Legacy Environmental Services, Inc., an environmental consulting firm specializing in quality of life and management of environmental, energy, transportation and construction projects and programs. Lisek served as co-director for South Shore Clean Cities of Northern Indiana from 2005-2011. Her dedication to the Clean Cities' mission extends north to Wisconsin where she has served as Executive Director of Wisconsin Clean Cities since March 2011.
Lisek has been instrumental in securing project funding and the implementation of federal, state and local initiatives. Wisconsin Clean Cities is among an elite group of SmartWay Affiliates honored by the U.S. Environmental Protection Agency (EPA) with a 2013 and 2014 SmartWay Affiliate Challenge Award for activities in support of their shared goals to reduce truck emissions and improve freight efficiency.
General Stats
Designated: June 29, 1994
Population: 5,795,483
Area: 56,064 sq. mi.
Boundary: Entire state of Wisconsin
Alternative Fueling Stations
Including public and private stations
Biodiesel (B20 and above): 5
Electric (charging outlets): 649
Ethanol (E85): 228
Hydrogen: 0
Natural Gas: 53
Propane: 71
Energy Use Impact*
Annual Energy Impact
Annual Energy Impact by Alternative Fuel Vehicle Project Type
Emissions Reduced*
Annual Emissions Reduced
Emissions Reduced by Alternative Fuel Vehicle Project Type
*2017 DOE-Verified Metrics
Learn about just some of the projects from Wisconsin Clean Cities. Visit the Wisconsin Clean Cities website for more projects and information.
Projects and Case Studies