Utah Clean Cities
The Utah Clean Cities works with vehicle fleets, fuel providers, community leaders, and other stakeholders to save energy and promote the use of domestic fuels and advanced vehicle technologies in transportation.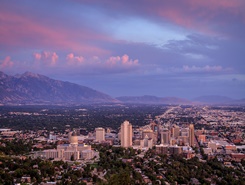 451 S State St, Ste 145
Salt Lake City, UT 84111

Tammie Bostick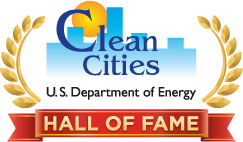 Tammie Bostick leads Utah Clean Cities (UCC) as executive director with a passion for clean fuels, clean air and clean strategies. She is a Utah native and a graduate from the University of Utah with a degree in organizational communications
In 2019, Bostick was elected as Vice President of Communications on a federally-focused Clean Cities advocacy-board, Transportation Energy Partners, TEP. She is also the current Northwest Clean Cities Regional Council member 2019-2021.
Bostick presents locally and nationally on the future of transportation and climate communication focusing on actionable steps for fleets that include advanced fuels, vehicles and visionary thinking. She leads the current team at UCC as the primary investigator for two Department of Energy Vehicle Technology grants focused on electrification in Zion National Park and the alternative fuel corridors of the western region states.
General Stats
Designated: October 03, 1994
Population: 3,337,975 (based on 2021 Census estimate)
Area: 84,899 sq. mi.
Local/Regional Service Area: Entire state of Utah including tribal lands
Alternative Fueling Stations
Including public and private stations

Biodiesel (B20 and above): 1
Electric (charging outlets): 2,180
Ethanol (E85): 0
Hydrogen: 0
Natural Gas: 40
Propane: 39
Energy Use Impact*
Annual Energy Impact
Annual Energy Impact by Alternative Fuel Vehicle Project Type
Emissions Reduced*
Annual Emissions Reduced
Emissions Reduced by Alternative Fuel Vehicle Project Type
*2021 DOE-Verified Metrics
Learn about just some of the projects from Utah Clean Cities. Visit the Utah Clean Cities website for more projects and information.
Projects and Case Studies
Videos

Electric City, Utah

Salt Lake City Fuels Vehicles With Natural Gas

Semi Service Outfits Replica Batmobile to Run on Natural Gas