Southeast Florida Clean Cities Coalition
The Southeast Florida Clean Cities Coalition works with vehicle fleets, fuel providers, community leaders, and other stakeholders to reduce petroleum use in transportation.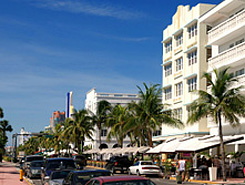 3440 Hollywood Blvd, Ste 140
Hollywood, FL 33021

Christine Heshmati
In 2010, Christine Heshmati became the Florida Gold Coast Clean Cities Coalition Coordinator, merging her background in transportation planning with that of professionals in the field of alternative fuels in order to add depth this Region's mission and goals.
Heshmati has 22 years of transportation planning experience in Florida. Her background includes intergovernmental coordination, short range transportation programming, public involvement, and managing the local eligibility determination processes for federal programs like Congestion Mitigation and Air Quality (CMAQ) and Transportation Enhancement. In her work with the South Florida Regional Planning Council, Ms. Heshmati continues to be involved in transportation planning activities as she coordinates the Region's Clean Cities Coalition, fostering a closer relationship among transportation and environmental professionals, both public and private.
General Stats
Designated: May 05, 1994
Population: 5,904,542
Area: 6,421 sq. mi.
Boundary: Counties: Monroe, Miami-Dade, Broward, and Palm Beach
Alternative Fueling Stations
Biodiesel (B20 and above): 2
Natural Gas: 9
Ethanol (E85): 27
Electric: 657
Propane: 30
Petroleum Savings*
Annual Petroleum Savings
Annual Petroleum Savings by Alternative Fuel Vehicle Project Type
Greenhouse Gas Savings*
Annual Greenhouse Gas Emission Avoided
Greenhouse Gas Emission Reduced by Alternative Fuel Vehicle Project Type
*2015 DOE-Verified Metrics