South Shore Clean Cities
The South Shore Clean Cities works with vehicle fleets, fuel providers, community leaders, and other stakeholders to save energy and promote the use of domestic fuels and advanced vehicle technologies in transportation.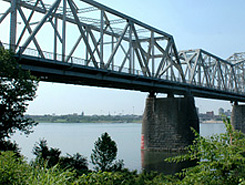 10115 Ravenwood Dr, Ste B
St. John, IN 46373

Carl Lisek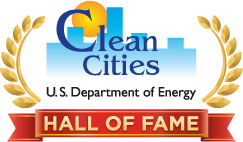 Carl Lisek is the Vice President and co-owner of Legacy Environmental Services, Inc. and has served as Executive Director of South Shore Clean Cities since 2005. Under Lisek's leadership, South Shore Clean Cities has become the definitive resource in Northern Indiana for cleaner fuels, vehicles and energy-saving transportation technologies that reduce pollution, increase American energy security and strengthen Indiana's economy. In 2012, South Shore Clean Cities was recognized as having the largest increase in petroleum reduction by the U.S. Department of Energy and for being one of the most vibrant Clean Cities Coalitions in the United States. Lisek is Board Trustee of Transportation Energy Partners, a national non-profit that serves as an umbrella organization for many of the nation's 100+ Clean Cities coalitions and educates policy makers and others on transportation energy issues. In 2015, Carl and his wife, Lorrie, – who serves as president of Legacy Environmental Services and executive director of Wisconsin Clean Cities – were inducted into the U.S. Department of Energy's Clean Cities Hall of Fame.
General Stats
Designated: June 15, 1999
Population: 1,676,213 (based on 2018 Census estimate)
Area: 7,688 sq. mi.
Boundary: Counties: Benton, DeKalb, Elkhart, Fulton, Jasper, Kosciusko, LaGrange, Lake, LaPorte, Marshall, Newton, Noble, Porter, Pulaski, St. Joseph, Starke, Steuben, Whitley
Alternative Fueling Stations
Including public and private stations

Biodiesel (B20 and above): 1
Electric (charging outlets): 194
Ethanol (E85): 81
Hydrogen: 0
Natural Gas: 8
Propane: 21
Energy Use Impact*
Annual Energy Impact
Annual Energy Impact by Alternative Fuel Vehicle Project Type
Emissions Reduced*
Annual Emissions Reduced
Emissions Reduced by Alternative Fuel Vehicle Project Type
*2018 DOE-Verified Metrics
Learn about just some of the projects from South Shore Clean Cities. Visit the South Shore Clean Cities website for more projects and information.
Projects and Case Studies
Videos

Indiana Cleans up with Natural Gas Trucks

Alpha Baking Company Augments Its Fleet With Propane Delivery Trucks