Drive Clean Indiana
The Drive Clean Indiana works with vehicle fleets, fuel providers, community leaders, and other stakeholders to save energy and promote the use of domestic fuels and advanced vehicle technologies in transportation.
Expanded Statewide Coverage for Indiana
Indiana is now offering statewide Clean Cities support and services through a single point of contact. The statewide program is an opportunity to leverage and combine resources and partnerships to build a stronger, better-coordinated alternative fuel and advanced transportation collaborative throughout the state. The U.S. Department of Energy designated the South Shore Clean Cities / Legacy Environmental team to represent all of Indiana as part of the national network. More information related to changes and enhancements for Clean Cities in Indiana will be coming soon.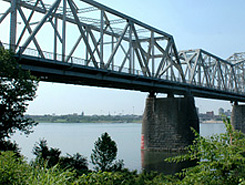 10115 Ravenwood Dr, Ste B
St. John, IN 46373

Carl Lisek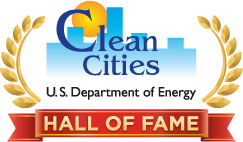 Carl Lisek leads Drive Clean Indiana (DCI) as executive director of Indiana's only designated Clean Cities Initiative to implement strategies to advance affordable, efficient, and clean transportation and fuels throughout the Hoosier State. He currently advocates for the State of Indiana on the deployment and collaboration of Electric Vehicles and Electric Vehicle Infrastructure to decarbonize Indiana's transportation sector by shifting vehicles, fuels, and technologies that reduce transportation greenhouse gas emissions.
In 2022 Drive Clean Indiana coordinated over $30 million of Clean Transportation funding opportunities with its partners. This includes the deployment of EV charging infrastructure and EV vehicle deployment. Drive Clean Indiana in partnership with the State of Indiana Department of Environmental Management (IDEM) provides education, outreach, and marketing of the statewide electric initiative in collaboration with the Indiana Utility Group. Carl was inducted into the U.S. Department of Energy Clean Cities Hall of Fame in 2015.
Clean Cities Hall of Fame.
General Stats
Designated: June 15, 1999
Population: 6,805,985 (based on 2021 Census estimate)
Area: 36,187 sq. mi.
Local/Regional Service Area: Entire State of Indiana
Extended Service Area: Statewide. Contact us to connect with the experts, resources, and information you need.
Alternative Fueling Stations
Including public and private stations

Biodiesel (B20 and above): 14
Electric (charging outlets): 1,149
Ethanol (E85): 238
Hydrogen: 0
Natural Gas: 28
Propane: 53
Energy Use Impact*
Annual Energy Impact
Annual Energy Impact by Alternative Fuel Vehicle Project Type
Emissions Reduced*
Annual Emissions Reduced
Emissions Reduced by Alternative Fuel Vehicle Project Type
*2021 DOE-Verified Metrics
Learn about just some of the projects from Drive Clean Indiana. Visit the Drive Clean Indiana website for more projects and information.
Projects and Case Studies
Videos

Indiana Cleans up with Natural Gas Trucks

Alpha Baking Company Augments Its Fleet With Propane Delivery Trucks