Silicon Valley Clean Cities (San Jose)
The Silicon Valley Clean Cities (San Jose) works with vehicle fleets, fuel providers, community leaders, and other stakeholders to reduce petroleum use in transportation.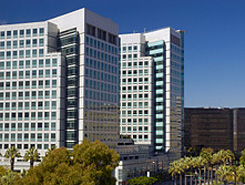 1469 Park Ave
San Jose, CA 95126

Troy Tournat
Troy Tournat, Silicon Valley Clean Cities Coordinator, is a California native who is passionate about informing and empowering California's most vulnerable populations about sustainable practices and environmental justice. She graduated from University of California with a double major. After graduating, she served with AmeriCorps where she was charged with supporting multiple non-profits in environmental education and participated in numerous community service projects in the Bay Area. Presently, she coordinates asthma management and environmental education programs in the Bay Area. Tournat is looking forward to using her connections to provide education and resources to Bay Area fleets.
General Stats
Designated: October 21, 1994
Population: 1,862,041
Area: 1,363 sq. mi.
Boundary: Santa Clara County including city of San Jose
Alternative Fueling Stations
Biodiesel (B20 and above): 1
Natural Gas: 9
Ethanol (E85): 7
Electric: 2645
Propane: 8
Petroleum Savings*
Annual Petroleum Savings
Annual Petroleum Savings by Alternative Fuel Vehicle Project Type
Greenhouse Gas Savings*
Annual Greenhouse Gas Emission Avoided
Greenhouse Gas Emission Reduced by Alternative Fuel Vehicle Project Type
*2015 DOE-Verified Metrics