San Joaquin Valley Clean Cities
The San Joaquin Valley Clean Cities works with vehicle fleets, fuel providers, community leaders, and other stakeholders to save energy and promote the use of domestic fuels and advanced vehicle technologies in transportation.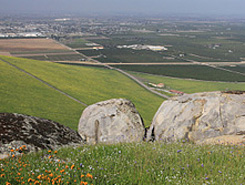 c/o Project Clean Air, Inc.
4949 Buckley Way, Suite 206
Bakersfield, CA 93309-5545

Linda Urata
A founding member of the San Joaquin Valley Clean Cities Coalition, Linda Urata was named Coordinator in 2000. As Coordinator, Linda volunteers her time and manages the efforts of two working groups, the San Joaquin Valley Electric Vehicle Partnership and the San Joaquin Valley Natural Gas Partnership. These groups work to develop the markets for alternative fuels in the San Joaquin Valley through education and outreach events like EVs Made EZ (EV 101 Workshops), Trucking with Clean Fuels: R/L/CNG, Best.Drive.EVer test rides of electric vehicles, and a Solar Car Curriculum (Project Lead-the-Way) workshop for Junior High and High School Teachers.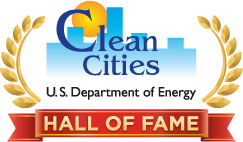 Linda works full-time at Kern COG serving as Rideshare Coordinator (2006 to 2008) and then Kern Energy Watch Partnership Coordinator (2009 to 2015). Today, she writes grants and oversees Mobility Innovations programs supporting electric, CNG, and fuel cell vehicle and infrastructure deployment, and she organizes the annual Transitions Transit Symposium.
In 2018, Linda was inducted into the Clean Cities Hall of Fame.

Robert Garnsey
Robert Garnsey is the co-coordinator of the San Joaquin Valley Clean Cities Coalition. He joined the Project Clean Air team in 2019 and has organized special events and cultivated relationships with key stakeholder groups on behalf of the Coalition. Robert holds a Master Degree in Public Administration from California State University, Bakersfield.
General Stats
Designated: October 21, 1994
Population: 4,267,626 (based on 2019 Census estimate)
Area: 28,933 sq. mi.
Local/Regional Service Area: Counties: Fresno, Kern, Kings, Madera, Mariposa, Merced, San Joaquin, Stanislaus, Tulare
Alternative Fueling Stations
Including public and private stations

Biodiesel (B20 and above): 1
Electric (charging outlets): 2,082
Ethanol (E85): 20
Hydrogen: 1
Natural Gas: 45
Propane: 36
Energy Use Impact*
Annual Energy Impact
Annual Energy Impact by Alternative Fuel Vehicle Project Type
Emissions Reduced*
Annual Emissions Reduced
Emissions Reduced by Alternative Fuel Vehicle Project Type
*2019 DOE-Verified Metrics
Learn about just some of the projects from San Joaquin Valley Clean Cities. Visit the San Joaquin Valley Clean Cities website for more projects and information.
Projects and Case Studies
Videos
California Farms Go Green with Zero-Emission Electric Tractors

Kern County Schools Expands CNG Station for Bus Fleet and Public Use