Sacramento Clean Cities Coalition
The Sacramento Clean Cities Coalition works with vehicle fleets, fuel providers, community leaders, and other stakeholders to save energy and promote the use of domestic fuels and advanced vehicle technologies in transportation.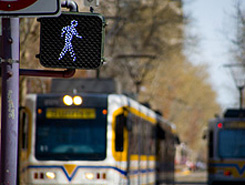 4001 Branch Center Rd
Sacramento, CA 95827

Keith Leech
Keith Leech currently serves as the Chief, Fleet Division and Parking Enterprise, for Sacramento County. He previously served from 2006 to 2014 as Fleet Manager for the City of Sacramento. He holds a Bachelor's of Science degree from the California State University of Sacramento in Business and Public Administration.
The City of Sacramento's fleet is consistently recognized among the top ten of the 100 Best Government Fleets in North America by Governing and Government Fleet Magazines. The City of Sacramento was also awarded the #1 Government Green Fleet in North America in 2013 by 100 Best Fleets and Green Fleet Magazine. Leech is a member of the American Public Works Association, the Municipal Equipment Maintenance Association, the Northern California Public Equipment Manager's Association and the National Association of Fleet Administrators.

Tim Taylor
Tim Taylor is the Manager of the Land Use, Communications and Mobile Source Division at the Sacramento Metropolitan Air Quality Management District (SMAQMD), a position he held from 1996 to 2003 and again from 2007 to the present. Between 2003 and 2007, he was the Government Relations Manager for Cleaire, a Bay Area based manufacturer of diesel particulate filters. He is also the Vice President and Co-coordinator of the Sacramento Clean Cities Coalition.
General Stats
Designated: October 21, 1994
Population: 2,935,988
Area: 6,807 sq. mi.
Boundary: Counties: Butte, El Dorado, Placer, Sacramento, Solano, Yolo, Yuba; City of Sacramento
Alternative Fueling Stations
Biodiesel (B20 and above): 4
Natural Gas: 19
Ethanol (E85): 28
Electric: 1363
Propane: 28
Petroleum Savings*
Annual Petroleum Savings
Annual Petroleum Savings by Alternative Fuel Vehicle Project Type
Greenhouse Gas Savings*
Annual Greenhouse Gas Emission Avoided
Greenhouse Gas Emission Reduced by Alternative Fuel Vehicle Project Type
*2015 DOE-Verified Metrics
Learn about just some of the projects from Sacramento Clean Cities Coalition. Visit the Sacramento Clean Cities Coalition website for more projects and information.
Also see: