Minnesota Clean Cities Coalition
The Minnesota Clean Cities Coalition works with vehicle fleets, fuel providers, community leaders, and other stakeholders to save energy and promote the use of domestic fuels and advanced vehicle technologies in transportation.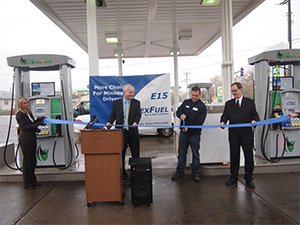 490 Concordia Ave
St. Paul, MN 55103

Lisa Thurstin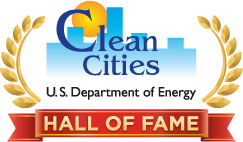 Lisa Thurstin, the Minnesota Clean Cities Coalition director since 2007. She is a director with the Clean Air team at the American Lung Association in Minnesota and has been with them since 2000. Her duties include implementation of the Lung Association's clean fuel activities through the Clean Air Choice® consumer education program. In addition to extensive biofuels work, she is the current primary investigator for two U.S. Department of Energy projects: Twin Cities Electric Vehicle Community Mobility Network and Cold-Weather Operation, Observation and Learning Electric Vehicles (COOL EVs). Both projects entail deploying electric vehicle (EV) charging and electric vehicles along with providing supporting outreach and education, creating a community-focused mobility network that reduces barriers to EV adoption. Midwest EVOLVE continues to be active as a partnership between the American Lung Association and Clean Cities coalitions in seven Midwestern states. The purpose of Midwest EVOLVE is to educate consumers and fleet managers about the performance and environmental advantages of electric vehicles. Her overall responsibilities include grant management, event coordination, producing educational and marketing materials, and partnership development. Thurstin was inducted into the U.S. Department of Energy's Clean Cities Hall of Fame in 2011.
General Stats
Designated: May 31, 2001
Population: 5,707,390 (based on 2021 Census estimate)
Area: 84,382 sq. mi.
Local/Regional Service Area: Entire state of Minnesota including tribal lands
Alternative Fueling Stations
Including public and private stations

Biodiesel (B20 and above): 274
Electric (charging outlets): 1,932
Ethanol (E85): 428
Hydrogen: 0
Natural Gas: 20
Propane: 49
Energy Use Impact*
Annual Energy Impact
Annual Energy Impact by Alternative Fuel Vehicle Project Type
Emissions Reduced*
Annual Emissions Reduced
Emissions Reduced by Alternative Fuel Vehicle Project Type
*2021 DOE-Verified Metrics
Learn about just some of the projects from Minnesota Clean Cities Coalition. Visit the Minnesota Clean Cities Coalition website for more projects and information.
Projects and Case Studies
Videos

National Park Electric Vehicle Chargers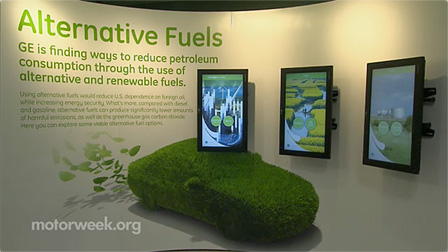 GE Showcases Innovation in Alternative Fuel Vehicles

Schwan's Home Service Delivers With Propane-Powered Trucks

Electric Ice Resurfacers Improve Air Quality in Minnesota

Propane Buses Help Minnesota Schools Carve out Greener Future