Illinois Alliance for Clean Transportation
The Illinois Alliance for Clean Transportation works with vehicle fleets, fuel providers, community leaders, and other stakeholders to save energy and promote the use of domestic fuels and advanced vehicle technologies in transportation.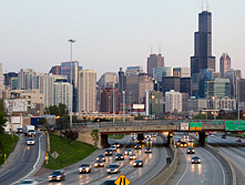 2 N LaSalle, Suite 950
Chicago, IL 60602

Samantha Bingham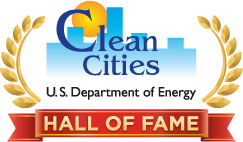 As the Clean Transportation Program Director for the City of Chicago's Department of Transportation, Samantha Bingham is responsible for developing and implementing policies, programs and projects that reduce emissions from the transportation sector and assisting in achieving the City's sustainability goals. During her 14-year tenure at the City, she has leveraged over $70 million in local and federal grant funding for clean vehicle incentive programs in the Chicago region, including the deployment of electric vehicle charging stations and medium- and heavy-duty hybrid and electric trucks and buses. Bingham also serves as the U.S. Department of Energy Clean Cities coalition director for the Illinois Alliance for Clean Transportation whose goal is to reduce petroleum in the transportation sector primarily through education and technical assistance. She leads the coalition's current effort to promote EV education to the public, local car dealerships and employers to provide EV charging for employees. In 2015, Bingham was inducted into the Clean Cities Hall of Fame.

Angela Tin
Angela Tin is the Coalition Co-Director of Illinois Alliance for Clean Transportation.
General Stats
Designated: May 13, 1994
Population: 12,686,469 (based on 2021 Census estimate)
Area: 57,918 sq. mi.
Local/Regional Service Area: Entire state of Illinois
Alternative Fueling Stations
Including public and private stations

Biodiesel (B20 and above): 474
Electric (charging outlets): 3,469
Ethanol (E85): 286
Hydrogen: 0
Natural Gas: 40
Propane: 87
Energy Use Impact*
Annual Energy Impact
Annual Energy Impact by Alternative Fuel Vehicle Project Type
Emissions Reduced*
Annual Emissions Reduced
Emissions Reduced by Alternative Fuel Vehicle Project Type
*2021 DOE-Verified Metrics
Videos

National Alternative Fuel Corridor: Michigan to Montana

Ozinga Adds 14 Natural Gas Concrete Mixers to Its Fleet
Foodliner Delivers Goods in Illinois With Natural Gas Tractors