Houston-Galveston Clean Cities
The Houston-Galveston Clean Cities works with vehicle fleets, fuel providers, community leaders, and other stakeholders to save energy and promote the use of domestic fuels and advanced vehicle technologies in transportation.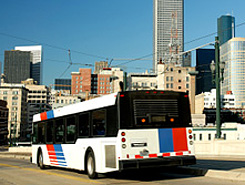 3555 Timmons Ln, Ste 120
PO Box 22777 (77227)
Houston, TX 77027

Shelley Whitworth
Shelley Whitworth is the Coordinator for the Houston-Galveston Clean Cities Coalition and has been the Air Quality Program Manager for the Houston-Galveston Area Council (H-GAC) since 2001. She is responsible for the Air Quality Technical Analysis Program managing State Implementation Commitments activities relating to Mobile Emissions. She has overseen H-GAC's Clean Air Program including Commute Solutions and the Clean Vehicle Programs which are some of the largest programs of this type in the country.
Whitworth has over 30 years of experience in Transportation and Environmental Planning. She began her career working for TxDOT and later the Governor's Energy Office. Prior to working for H-GAC, she was Deputy Director of Alamo Area Council of Governments in San Antonio where she was instrumental in developing the region's first voluntary air quality program. Prior work experience also includes environmental, transportation, and energy conservation at Central Arizona Area Council, and Planergy Consulting Firm in Austin.
Whitworth holds a Bachelor's degree from Texas Tech University. She also holds a MS from University of Texas at Austin where she was awarded a U.S. Department of Energy Research Fellowship. She has served on the State Implementation Planning Air Quality Committee, the State Air Quality Transportation Working Group, the Texas Clean Air Working Group, H-GAC's Transportation Demand Management (TDM) Committee, and the Mayor's Advisory Committee on Telecommuting and Flexible Working Hours. Previous appointments and community work also included the City of San Antonio's Tax Abatement and Zoning Committee, the Local Performing Arts Committee, and the Governor's appointment to the State Local Emergency Planning Committee.
General Stats
Designated: September 04, 1997
Population: 6,284,311
Area: 7,943 sq. mi.
Boundary: Counties: Brazoria, Chambers, Fort Bend, Galveston, Harris, Liberty, Montgomery, Waller; Cities of Houston and Galveston
Alternative Fueling Stations
Biodiesel (B20 and above): 2
Natural Gas: 27
Ethanol (E85): 76
Electric: 570
Propane: 70
Petroleum Savings*
Annual Petroleum Savings
Annual Petroleum Savings by Alternative Fuel Vehicle Project Type
Greenhouse Gas Savings*
Annual Greenhouse Gas Emission Avoided
Greenhouse Gas Emission Reduced by Alternative Fuel Vehicle Project Type
*2015 DOE-Verified Metrics
Learn about just some of the projects from Houston-Galveston Clean Cities. Visit the Houston-Galveston Clean Cities website for more projects and information.
Also see: