Greater Rochester Clean Cities
The Greater Rochester Clean Cities works with vehicle fleets, fuel providers, community leaders, and other stakeholders to save energy and promote the use of domestic fuels and advanced vehicle technologies in transportation.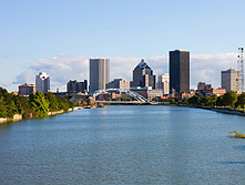 P.O. Box 10614
Rochester, NY 14610

David Keefe
David Keefe has served as the director for the Greater Rochester Clean Cities (GRCC) coalition since July 2007. GRCC is dedicated to promoting alternative fuels and vehicles in the Rochester, New York metro region. He has served on the GRCC board of directors since 1996 and has served as the board's president.
Keefe has worked as a consultant in preparing alternative fuel vehicle studies for fleets. He previously served as the director of fleet services for the city of Rochester. While in that position, he introduced several types of alternative fuel vehicles into the fleet and facilitated the construction of a compressed natural gas fueling station. In addition, he served as the municipal parking administrator for the city of Rochester and has also held other positions in local government in budget, public works, and employment and training.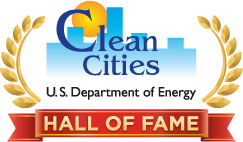 Keefe has a Master of Public Administration from the College at Brockport, State University of New York.
In 2020, Keefe was inducted into the Clean Cities Hall of Fame.
General Stats
Designated: May 28, 1998
Population: 1,217,005 (based on 2021 Census estimate)
Area: 4,826 sq. mi.
Local/Regional Service Area: Counties: Genesee, Livingston, Monroe, Ontario, Orleans, Seneca, Wayne, Wyoming, Yates; City of Rochester
Alternative Fueling Stations
Including public and private stations

Biodiesel (B20 and above): 2
Electric (charging outlets): 822
Ethanol (E85): 2
Hydrogen: 0
Natural Gas: 3
Propane: 7
Energy Use Impact*
Annual Energy Impact
Annual Energy Impact by Alternative Fuel Vehicle Project Type
Emissions Reduced*
Annual Emissions Reduced
Emissions Reduced by Alternative Fuel Vehicle Project Type
*2021 DOE-Verified Metrics