Empire Clean Cities
The Empire Clean Cities works with vehicle fleets, fuel providers, community leaders, and other stakeholders to save energy and promote the use of domestic fuels and advanced vehicle technologies in transportation.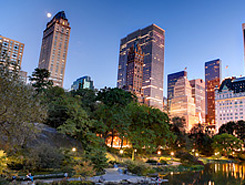 55 Water St, 6th Fl
New York, NY 10041

Christina Ficicchia
Christina Ficicchia is currently the Executive Director at Empire Clean Cities, acting as the Clean Cities Coalition Coordinator for the region. As the executive director, she provides support and management related to the operations of the non-profit organization, develops strategies and programs that fulfill its mission, seeks out increased membership enrollment and funding and promotes the acceptance of alternative fuel fleet vehicles and acts as the US Department of Energy Clean Cities Coalition Coordinator in the New York City and Lower Hudson Valley region. She also collaborates with State, County and Federal regulatory agencies, interest groups, media, consultants and other Clean Cities Coalitions to develop policies, coordinate work, and exchange information. She represents the Coalition in public and private forums and manages various projects that increase the number of alternative fuel vehicles on the road and that increase alternative fuel use to facilitate petroleum reduction. Ficicchia coordinates various local events related to promoting alternative fuels and alternative fuel vehicles and develops and implements policies and long-range organizational goals.

Joy Gardner
Joy Gardner is Empire Clean Cities' (ECC) Program and Communications Manager and the Clean Cities Co-coordinator for New York City and the Lower Hudson Valley region. She coordinates ECC's portfolio of programs, manages the diverse stakeholder base, and oversees the coalition's outreach and education efforts. Gardner holds a Master's degree in Nonprofit Management from the New School for Public Engagement and has over 10 years' experience working for a variety of social impact campaigns. She is excited to collaborate with ECC's partners, stakeholders and local communities to lower carbon emissions and work towards an environmentally sustainable future.
General Stats
Designated: April 22, 2003
Population: 10,031,133
Area: 761 sq. mi.
Boundary: Brooklyn, Bronx, Manhattan, Queens, Staten Island; Counties: Putnam, Rockland, Westchester
Alternative Fueling Stations
Including public and private stations
Biodiesel (B20 and above): 5
Natural Gas: 19
Ethanol (E85): 9
Electric: 1178
Propane: 0
Energy Use Impact*
Annual Energy Impact
Annual Energy Impact by Alternative Fuel Vehicle Project Type
Emissions Reduced*
Annual Emissions Reduced
Emissions Reduced by Alternative Fuel Vehicle Project Type
*2016 DOE-Verified Metrics
Learn about just some of the projects from Empire Clean Cities. Visit the Empire Clean Cities website for more projects and information.
Projects and Case Studies
Videos

Natural Gas Street Sweepers Improve Air Quality in New York

New York City Cleans up With Alternative Fuel Vehicles