Clean Fuels Ohio
The Clean Fuels Ohio works with vehicle fleets, fuel providers, community leaders, and other stakeholders to save energy and promote the use of domestic fuels and advanced vehicle technologies in transportation.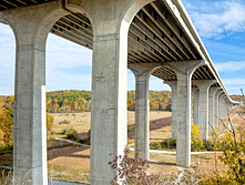 3240 W Henderson Rd, Ste A
Columbus, OH 43220

Phillip La Susa
Phil La Susa is the Executive Director of Clean Fuels Ohio. Phil is a Vice President of Strategic Growth & Client Engagement for TRC Companies, Inc., a global consulting, engineering, and construction management firm that provides technology-enabled solutions to the power, oil, gas, utility, environmental, and infrastructure markets. Phil's network and experience in the energy industry will be a valuable addition to Clean Fuels Ohio's work with diverse stakeholders in the fuels, energy, and transportation industry.
Previous engagements have taken Phil globally to work and consult on energy and environmental related projects. His technical background consists of experience within asset integrity, corrosion, environmental sustainability, water quality, and technology integration. Additional experience includes organizational integration and development, growth, and cultural transformation. Phil is active in industry organizations nationwide as a member, company representative, committee member, and board member. Phil serves as a senior advisor for Prince Pipeline Integrity, ITS Environmental, and Southeastern Equipment Company.
Phil received a Bachelor of Science degree in Environmental Science from Otterbein University in Westerville, and currently resides in Westerville, OH.

Jenna Ellingson
Acting Coordinator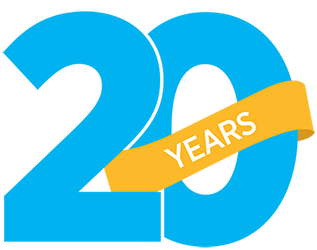 General Stats
Designated: April 12, 2002
Population: 11,799,448 (based on 2020 Census estimate)
Area: 41,260 sq. mi.
Local/Regional Service Area: Entire state of Ohio
Alternative Fueling Stations
Including public and private stations

Biodiesel (B20 and above): 6
Electric (charging outlets): 2,475
Ethanol (E85): 207
Hydrogen: 2
Natural Gas: 54
Propane: 72
Energy Use Impact*
Annual Energy Impact
Annual Energy Impact by Alternative Fuel Vehicle Project Type
Emissions Reduced*
Annual Emissions Reduced
Emissions Reduced by Alternative Fuel Vehicle Project Type
*2020 DOE-Verified Metrics
Learn about just some of the projects from Clean Fuels Ohio. Visit the Clean Fuels Ohio website for more projects and information.
Projects and Case Studies
Videos

quasar energy group Turns Organic Waste into Renewable Energy in Ohio

Cleveland Car Dealership Working Toward a More Sustainable Future

Frito-Lay Delivers With Electric Truck Fleet

Yellow Cab Converts Taxis to Propane in Columbus, Ohio

Alternative Fuel Vehicles Lower Emissions in Columbus, Ohio