Clean Fuels Ohio
The Clean Fuels Ohio works with vehicle fleets, fuel providers, community leaders, and other stakeholders to save energy and promote the use of domestic fuels and advanced vehicle technologies in transportation.

Tim Cho
Bio: Timothy Cho is the Senior Manager of Federal Grants & Special Projects at Clean Fuels Ohio (CFO) where he currently manages CFO's portfolio of programs including Department of Energy funded projects, private foundation grants, and other various programs at the regional, state, and local level encompassing all different types of clean transportation efforts such as analysis of maintenance costs for natural gas-powered freight & goods movement trucking vehicles, heavy-duty electric vehicle deployment and feasibility modeling, energy efficient mobility systems with transportation network company applications, and utility electrification implementation and education.
Cho also serves as the U.S. Department of Energy Clean Cities Director for Clean Fuels Ohio whose mission is to strengthen the state of Ohio by increasing the use of cleaner, domestics fuels and energy-saving vehicles. Joining Clean Fuels Ohio in 2018, Tim's work and experience entails engaging with CFO's diverse stakeholders, supporting a wide variety of end users in Ohio with solutions to achieve clean transportation efforts through services including project management, fleet assessment and planning, advanced fuel and electric vehicle deployment, fueling infrastructure/charging station development, alternative fuel highway and corridor planning, vehicle emissions analysis, and grant writing.
Cho holds a bachelor's degree in Environment, Economy, Development, Sustainability from The Ohio State University.

Sydney Hayes
Sydney joined Clean Fuels Ohio's (CFO) team in May 2022 as the Policy and Government Affairs Coordinator and has since assumed the role of Policy Analysis and Research Manager. She specializes in local policy initiatives, including the EV Smart Communities Program which provides technical assistance and strategic planning to a coalition of Ohio communities to advance their EV policy and infrastructure goals. She researches federal and state policy, such as the Bipartisan Infrastructure Law and the Inflation Reduction Act, to ensure that CFO's stakeholders and Ohio communities are aware of relevant opportunities. Further, she assists communities with the grant application process to maximize their potential of securing funding. Before joining CFO, she worked in congressional constituent services, congressional campaigning, and sociological research.
She graduated from Ohio State University in May 2022 with a B.S. in Public Policy Analysis with Research Distinction.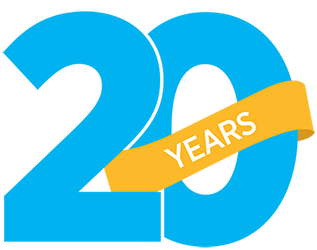 General Stats
Designated: April 12, 2002
Population: 11,799,448 (based on 2020 Census estimate)
Area: 41,260 sq. mi.
Local/Regional Service Area: Entire state of Ohio
Alternative Fueling Stations
Including public and private stations

Biodiesel (B20 and above): 4
Electric (charging outlets): 2,743
Ethanol (E85): 208
Hydrogen: 2
Natural Gas: 51
Propane: 72
Energy Use Impact*
Annual Energy Impact
Annual Energy Impact by Alternative Fuel Vehicle Project Type
Emissions Reduced*
Annual Emissions Reduced
Emissions Reduced by Alternative Fuel Vehicle Project Type
*2020 DOE-Verified Metrics
Learn about just some of the projects from Clean Fuels Ohio. Visit the Clean Fuels Ohio website for more projects and information.
Projects and Case Studies
Videos

quasar energy group Turns Organic Waste into Renewable Energy in Ohio

Cleveland Car Dealership Working Toward a More Sustainable Future

Frito-Lay Delivers With Electric Truck Fleet

Yellow Cab Converts Taxis to Propane in Columbus, Ohio

Alternative Fuel Vehicles Lower Emissions in Columbus, Ohio