Propane Autogas Technology Forum 2017 Meeting Summary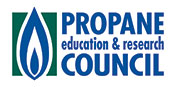 The 2017 Propane Autogas Technology Forum (PATF) was held on June 13-14, 2017, in Arlington, Virginia. Following is a summary of the meeting.
Meeting Summary
The fourth PATF convened original equipment manufacturers (OEMs), fuel and equipment providers, and fleets and representatives from a variety of federal agencies, including the U.S. Department of Energy (DOE), the U.S. Department of Transportation (DOT), and the National Highway Traffic Safety Administration.
Propane Autogas Technology Forum - Day 1
June 13, 2017
U.S. Department of Energy Perspective
Linda Bluestein, DOE
Clean Cities is focused on advancing the technology and market
Projects have included alternative fuel corridor build-out and training/workshops related to maintenance facility upgrades
Technical assistance includes forums and outreach.
Assessment of On-Road Market, Propane Education & Research Council's (PERC) Strategic Design
Tucker Perkins, PERC
More than 220,000 propane vehicles operating today; 14,200 sold in 2016 alone. There is good growth year over year.

Of 2016 sales, 33% original equipment manufacturer (OEM) (ROUSH, school buses) and 67% aftermarket conversion (many are bi-fuel which continues to be attractive to many audiences)
Of 2016 sales, 38% medium- and heavy-duty (heaviest is 33,000 gross vehicle weight), 62% light-duty. Propane is doing well in the medium duty market and improving.

Focused on the fundamental economic advantage of propane (cost, fuel efficiency, emissions reductions)

You cannot do better on dollars per NOx emissions reduced. Shifting to highlight how propane is an excellent investment when looking at emissions reductions.
That story is being told by Paratransit, DART, MTS, Bimbo Bakery, and water delivery.
Autogas focus aimed at Class 4-7 moving further into the markets above. Need to collectively identify how industry can do better in those markets. New technology in the marketplace in early 2020.
More major companies are looking at regional deployment, making it increasingly important to have reliable commercial fueling stations. There is a need to establish more "shiny" commercial stations that can serve a variety of customers.
98 out of 100 fuel samples exceeded the propane fuel specification (HD5).

There is a commercial propane specification, which isn't much different than HD5.

750,000 children ride to school on a propane school bus (in 47 states); 10 years ago, there were none. School buses are the primary push under the Volkswagen (VW) Settlement. Growth in the school bus market has exceeded expectations.
Public data on price skews high. EIA shows the price of propane higher than the worst residential price. More competition means better prices, which will expand the market.
Question (Todd Mouw, ROUSH): How can we move the needle on the school bus industry? In reality only a small percentage of districts are using propane.
VW settlement provides a significant opportunity-propane buses align with NOx reductions.

Would like to deploy funding for consumer-facing outreach/messaging. Educate parents, administrators, and community members about emissions reductions (including noise) and financial savings.

Hoping fleet managers will focus on the platform and start to think about applying propane in their fleet of delivery vehicles, etc.
Question: Is there a way to normalize/standardize pricing at commercial stations?
(Dave Gabel, Hocon Gas): More stations may increase competition and drive prices down.

(Tucker Perkins, PERC): Fuel providers are usually able to negotiate a price for fleets, but fleets need to ask.

The move toward decentralized fueling will likely change the pricing landscape.

Authorities Having Jurisdiction (AHJs) may require that all dispenser users are trained to fuel. Once more of the Euro nozzles are in use, PERC plans to focus on this issue. Unmanned fueling sites can be difficult to navigate with AHJs.
Light Duty Engine Development
Mike Ross, Southwest Research Institute (SWRI)
Greenhouse gas (GHG) and fuel economy (FE) are linked. If carbon ratio is better in a fuel the CO2 will decrease.
Three bodies regulate - NHSTA for fuel economy, EPA and CARB for GHG and gm/mille
Tier 3/LEV III LDV standards
Tier 3 gasoline standards, effective Jan. 1, 2017 (Jan. 1, 2020 for small volume refiners)

EPA evaporative emissions standards are more stringent. Because propane is a sealed system, it is easier to meet the evaporative standard. Big change is particulate matter (PM) at 10mg/mi phasing down to 3 mg/mi

FE and GHG standards. New safety and FE standards add to the burden for OEMS. Bi lift for industry.

You can only get so far with conventional technology. There is not a clear path for OEMs Virtually every passenger vehicle after 2020 will need some sort of hybridization, etc. to meet the 2025 standard. Light-duty trucks are even worse off. Ford is introducing a hybrid F-150 and diesel F-150. Gasoline exhaust temperatures are higher so there's more opportunity for passive regeneration. LDT1 and LDT2 both ramp down to the same level in 2025. Trend is to turbo charged gasoline direct injection engines. Gasoline direct injection is approaching 50% market share.

Research and development needs for liquefied propane gas (LPG) direct injection (DI) include spray modeling, high pressure pump and injector durability testing, impact of LPG-DI on engine deposits and lubrication (will likely result positively for propane), and fuel supply system design.
Target markets should be high fuel users. Need a compelling argument for OEMs to produce more LPG vehicles, they think in terms of over a hundred thousand units.
Heavy-Duty Engine Development
Larry Osgood, Consulting Solutions for PERC
New opportunities for propane in medium- and heavy-duty engines (Class 3-7): high energy fuel, improving engine technology, direct injection is a game changer (PERC working with SWRI to explore benefits of propane in DI)
SWRI research found higher output, manageable exhaust temperatures, higher efficiency, and low emissions with DI
Ultimately want an engine with extremely high torque that can run relatively high revolutions per minute to develop horsepower. This makes for a very drivable and usable engine.
Need competition in engine availability.
Comment (Robert Maggard, Clyde Trucks): The OEM dealership structure is not supportive of/conducive to alternative fuel vehicle sales. OEMs need to involve dealer network to improve sales.
This is something PERC could help with through education and outreach.

(Lee Grannis, Greater New Haven Clean Cities): Not all dealerships do fleet sales/maintenance. But some dealerships have sales staff dedicated to alternative fuels/advanced vehicles. It's important that fleets do their homework to determine where to go.

(Todd Mouw, ROUSH): Ford is ahead of the game with regard to their QVM (qualified vehicle manufacturer) program, but they aren't going to do everything for us. They cannot train every single dealer, etc. The industry needs to do the heavy lifting-put together the right teams, the right materials, etc.

(Nathan Ediger, Ferrellgas): We can sell it; we have the customers and contacts. But we need an engine to sell.

(Todd Mouw, ROUSH): We have the engines, OEMs, and case studies to proliferate the Class 4-7 market. We should focus our actions there today.

(Dan Granger, Sleegers): Propane distributors know the smaller fleet sales opportunities at the local level. The industry needs more salespeople targeting 50+ fleets for five vehicles each. This falls back to the industry. Marketers need to appreciate the prize is increased annualized gas load.

(Dave Gabel, Hocon): Completely agree. The propane industry itself doesn't understand today's engine technology and they don't embrace propane as a vehicle fuel, using it for themselves and encouraging local fleets to do the same.

(Jesse Johnson, Blossman): The industry seems to be scared about running out of product, despite the fact that we export so much of it.

(Lee Grannis, Greater New Haven Clean Cities): Dealerships that become propane fueling sites are purchasing poor quality equipment/components from Ebay and other sources. This is another issue the industry needs to be aware of and head off.

(Nathan Ediger, Ferrelgas): Companies will send out dispensers (turn-key), but very few propane companies are involved in installing or maintaining.

(Linda Bluestein, DOE): Involved in aggregated purchasing efforts via several projects at the national level. PERC should partner with NASEO, if they aren't already.
Achieving Ultra Low NOx
Rob Stevens, ROUSH CleanTech
3,342 units sold in 2016, with 3,915 projected for 2017.
Roush pretty much vacated the light-duty market around 2014/2015 and focused on school bus and other sales
Approximately 400 trained service locations currently, many of which are Blue Bird service facilities. During the sales process, ROUSH will ask the customer (fleet) how and where they'd like to service the vehicles and will train as needed.
California ARB is encouraging all Manufacturers of Record to exceed the NOx standard (i.e., even lower) to support smog reduction. ARB has issued alternative standards at 0.1, 0.05, and 0.02 g/bhp-hr.

0.02 is meant to be equivalent to a battery electric vehicle

Renewable propane is being produced in Europe, such as by Neste NY in Rotterdam.
Currently untested, but if the formulation and attributes are the same, should be able to certify the fuel to NOx standards in the same way as natural gas.
For no additional cost, ROUSH will deliver a vehicle that meets the 0.05 standard.
Based on 30+ years with Ford, challenging to meet the needs of all potential customers. It requires a lot of time and money to develop a single vehicle, compounded by requests from multiple users. QVM process helped to overcome this challenge; a limited network of companies dedicated to meeting the OEM standards.
Fuels, Quality Standards, and Emissions Durability
Mike Ross, SWRI
Mike Scarpino, DOT
Alternative fuel corridor designations - https://www.fhwa.dot.gov/environment/alternative_fuel_corridors/
"Signage-ready" versus "signage-pending" corridors

~4,000 miles of signage-ready propane corridors and ~8,000 miles of signage-pending propane corridors
Lack of primary propane stations to fill out corridors; the number of primary stations has decreased since the corridors were assessed

West coast region of the United States did not (or did not yet) express interest in designating propane corridors during the first request for information (RFI)
Second RFI may include major roadways instead of just interstates
There is no funding from DOT for infrastructure or signage, only corridor designation which they want to seed investment in corridors.
Key Points, Issues, Questions - Day 1 Wrap-up
Wendy Dafoe, NREL
VW settlement is a significant opportunity for the propane industry. PERC is going to provide strategic leadership/coordination.

PERC has already provided information to state propane associations that covers emission, etc.
NPGA and state propane associations (and their members) will advocate at the state level.
Clean Cities coordinators can play a role in educating state agencies with a neutral perspective.

Mike Ross outlined the research and development needs in order to meet current and future standards.

(Thomas Wallner (Argonne National Laboratory) and Margo Melendez (NREL)): Important to have at least one project that falls within the early-stage research "bucket," considered current DOE priority.
(Todd Mouw, ROUSH): We do not want customers to decide to delay purchases/investments until DI technology is available, so it is important to use clear messaging.
(Dick Kauling, KauliNG Solutions): There is an opportunity to tell more of a technical story around performance, specifically focused on quality, reliability, and durability. There are proof points, but is the story out there in a way that debunks myths?
(Myra Blaylock, Sandia National Laboratories): Sandia has the modeling capabilities and could collaborate with the industry to come up with a proposal. Sandia can also simulate leaks and similar analysis related to codes and standards, safety, training, etc.

Distributors need to be bought into the future of propane infrastructure. How can we reach the broader universe of distributors/marketers?

(Tucker Perkins) There are approximately 3,500 propane companies in the United States. From PERC's perspective, we want to focus on those that are truly committed.
(Nathan Ediger) If a marketer doesn't feel like they're educated on a subject, they won't talk about it. Internally at Ferrellgas, there is a top-down training process. You have to ensure some level of confidence in the person speaking with the customer.
(Doyle Sumrall) NTEA has a propane truck builders association. This would be a good group for PERC to meet with and present a market overview.
(Mike Taylor, PERC) Most marketers do not want to make the commitment to focus on autogas. The marketer needs to have a marketing and sales strategy, among other things. PERC will keep reaching, but this is a significant challenge.

(Jesse Johnson) The margins are pretty good, it's more about the personnel training commitment, etc.
(Dave Gabel) The autogas vertical involves a 2-3 year sales cycle. This can be a deterrent.

(Roy Willis) We've come a long way. But continue to be patient.
Propane Autogas Technology Forum - Day 2
June 14, 2017
Incidents and Lessons Learned
Mike Taylor, PERC
Increased market penetration means more potential for incidents/accidents. News reports often call out the fuel type if it is a propane vehicle (or natural gas), but don't do the same for gasoline/diesel.
Education, re-education, and comprehensive training are perpetual requirements
Need to increase awareness of EPA and CARB certified systems
The industry must proactively promote and defend propane's safety record
Consider including training requirements in National Fire Protection Association (NFPA) 58 that are specific to propane.
Comment (Dick Kauling, KauliNG Solutions): industry needs to emphasize NFPA 58 and legal requirements.
(Qwon Kwan, National Highway Traffic Safety Administration): latest NFPA 52 requires that mechanics who work on/repair/maintain NG fuel systems be qualified through training. NFPA 52 should be revised likewise.
Mike Taylor - code doesn't specify autogas systems but does require training.
Question (Dan Granger, Sleegers): How is enforcement handled, if at all?
(Kyle Bowker, National Highway Traffic Safety Administration): Local AHJ (fire marshal) is responsible for enforcing NFPA 58

(Lee Grannis, Greater New Haven Clean Cities): Some states will not enforce conversion requirements. There is an EPA hotline for reporting conversion certification offenders. EPA is not likely to act.

(Kyle Bowker, National Highway Traffic Safety Administration): The industry should reach out to organizations representing large groups of current/potential propane vehicle users and discuss safety, training, and other topics to help ensure incidents do not occur. National Insurance is talking to others about root cause accident investigation and discussing safety culture within companies and how to handle incidents and identifying the root cause of an incident and then addressing it. Recommended PERC engage with: American Bus Association, National School Transportation Association, National state transportation directors to educate about safety practices.

(John Gonzales, NREL): There may be a need to better define "qualified technician."
The industry is lacking a national certification. There are high-quality training programs from ROUSH, Alliance, and others.
Comment (Lee Grannis, Greater New Haven Clean Cities): The vehicles and tanks are not adequately marked but need to be to ensure first responders can do their jobs.
Comment (Lee Grannis, Greater New Haven Clean Cities): Fire departments aren't the only first responders to train. Each state has a police chief association; PERC may consider reaching out.
(Tim Clark, Blossman): Blossman works with sheriffs associations. The primary goal is sales, but training and awareness could be part of these conversations, conference presentations, etc.
For first responders and mechanics, the NFPA's Alternative Fuel Vehicles Training Program for Emergency Responders Online Training and PERC's LPG safety training module may be useful.
Comparing Propane Autogas Regulatory and Code Requirements in the United States and Canada
Dick Kauling, KauliNG Solutions
Canadian Standards Association funded work that seeks to "Develop a binational recommended practice that could ultimately become a standard referenced in the U.S. and Canadian code"
Produced a report with recommendations.
What should remain different between the two will remain
Next edition of NFPA 58 will be 2020

First draft posting date: Feb. 28, 2018
Second draft posting draft: Jan. 23, 2019

NFPA 58 is on a three-year review cycle, with hard dates
Some state regulations still reference old editions of NFPA 58. Others automatically adopt the most current edit. It's not acceptable for assets that move across state borders to be differently regulated by the two states.
Comment/Discussion: Need to bring together key people (Tucker Perkins, Mike Caldarera, Jesse Jophnson, Dick Kauling, Dan Granger) to look into the issue of harmonization and decide how to move forward. Need to get to agreement. Industry needs a unified voice on code harmonization.
Infrastructure, Private/Public Developments, and Identification
Wendy Dafoe, NREL
Collaboration with all industries has been critical to maintain a useful and comprehensive database.
Working group approached improvements with an iterative process.
NREL and ICF are working with Natural Resources Canada to populate a database of Canadian fueling stations, which will be part of the Station Locator. There may be an opportunity to work with Mexico in the future.
Comment (Tucker Perkins, PERC): Propane retailers such as U-Haul and Blossman have invested money into purpose-built fueling equipment so the industry is moving in that direction, albeit gradually.
Question (Nathan Ediger, Ferrellgas): Could we consider distinguishing stations based on who has control over the pricing? For example, Ferrellgas cannot control how a Flying J (who gets fuel from Ferrellgas) prices the fuel they sell.
This will be part of the next working group discussion.
Question (Mike Scarpino, DOT): Can PERC provide a guide or some sort of resource that would help retailers understand what it would take to upgrade their station?
Comment (Ira Dorfman, Greater Washington Region Clean Cities): Consumers are looking for the "mainstream experience" at fueling stations. Perhaps a movement towards multi-fuel sites (e.g., propane, gasoline, hydrogen etc.) such as at travel stops would appeal more to the average consumer.
Suggestion: Show primary/secondary in two different colors on the same map, rather than having to run a separate search.
Overfill Prevention Devices and Safety Measures
Dan Granger, Sleegers
Not recommended to fuel motor vehicles from bobtails, as this can cause valve damage
Biggest safety risk to the industry is a lack of adequate training
Need a recommendation here since this is a safety issue. Should PERC educate marketers?
Key Points, Issues, Questions - Day 2 Wrap-up
Wendy Dafoe and Margo Melendez, NREL
Input requested from the group on timing, location, structure, and any other aspects of the forum.
PERC will take the lead on developing guidelines around the "primary" station requirements, including the dispenser specification, and make sure the state associations have the information.

AHJs have concerns/issues with unmanned stations. The majority will require training and proper personal protective equipment. How can the industry address this?

Need to push/disseminate what we know to be good practices, resources, etc. There will always been an AHJ who stands in the way, or one technician who doesn't follow procedures.
NREL will work with PERC to identify the action item list (Mike Taylor, PERC) and discuss ways to engage beyond PERC to individual members to tackle some issues.