Propane Autogas Technology Forum 2014 Meeting Summary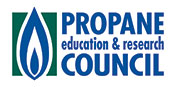 The 2014 Propane Autogas Technology Forum (PATF) was held on Nov. 13, 2014, in Golden, Colorado. Following is a summary of the meeting.
Meeting Summary
The first PATF meeting was a productive session, bringing together key industry stakeholders to discuss industry challenges and opportunities. Thirty-eight people attended the meeting, including original equipment manufacturers (OEMs), fuel providers, equipment providers, fleets, and policymakers.
Issues that were captured during the meeting that the group could address include:
Documenting station design best practices and educating propane marketers on those best practices
Improving the user experience overall
How to make conversion installations safer
Building out and standardizing autogas fueling network
Standardizing fueling connectors toward a more common style
Updating propane industry safety and codes and standards
Standardizing and expanding vehicle and infrastructure maintenance and training
High price of propane pricing at truck stops compared with commodity price
Need to expand engines and chassis availability – Class 8 and Type D school bus
Risk-benefits of diesel substitution technology – and where that fits in the market.
While key industry groups felt they had a handle on many of these topics, there was not universal agreement. This highlights an overall industry issue of communication and coordination among stakeholders and fleets/end users. The first step in addressing many of these issues is better information sharing among the stakeholders and more formal engagement of the industry overall with end users.
The next step for the group is to engage in more regular dialog. Participants agreed it would be good to work with individual stakeholders to begin to inventory and share existing outreach, technical support, and other industry-wide activities – in particular, those related to the issues above. After this inventory and coordination, the group can identify next specific actions to take to address barriers and advance the use of propane autogas in the market.
DOE Perspective
Dennis Smith, U.S. Department of Energy (DOE)
Smith drove home the message that the meeting is designed to be a healthy exchange of information related to the challenges, ideas, and strategies for improvement moving forward. He emphasized the discussion of industry best practices along with addressing the not-so-good practices as well.
Assessment of On-Road Market, PERC's Strategic Direction
Tucker Perkins, Propane Education & Research Council (PERC)
Perkins encouraged attendees to actively participate, and emphasized that the meeting is the first of its kind. Perkins highlighted that feedback and participation will be critical. He outlined that PERC's position is to take the market from gasoline and diesel to propane and focus on the commercial user – not the individual consumer – where payload and range matter. Propane is an exceptional fuel because of its storage characteristics and it can be burned as a as liquid or vapor.
The propane industry is developing technology that is superior and is focused on OEMs and aftermarket providers. Last year the industry was 50-50 in those two areas. The industry needs to think about where efforts are best directed: light-duty, heavy-duty, or medium-duty. Any Class 8 strategies would be 5 years down the road for propane. PERC thinks its first strategy may be focused on single axle road tractors (baby 8s).
Pricing Transparency
Andrew Hudgins, National Renewable Energy Laboratory
Hudgins presented on the Propane Station Working Group and discussed the thought process behind the Alternative Fuels Data Center (AFDC) and how it collects data regarding primary and secondary propane stations. It is critical to continue to increase partnerships between coalitions, fuel providers, and propane markets to ensure that quality and accurate information is reported to the AFDC. Increasing this data will provide for better station and pricing data.
The following items were discussed following the presentation: the need to set standards for the "customer experience" at stations; posting a "fair price" for propane as an effective tool for growth; making the propane experience more like the gasoline experience; continuing to converse with DOE to inform station and pricing data; and understanding how AFDC tools or information can help grow the market for propane autogas.
Infrastructure
Doug Chapman, Blackmer
Chapman said that developing best practices for infrastructure is important. There is lots of "cheating" in infrastructure. Many shortcuts are being taken when equipment is sized for vehicles stations. Shortcuts range from pump size and differential pressure to flow. Addressing these simple items can help to make the site more efficient along with providing for lower maintenance and operating costs. Another item that is overlooked many times is the outlet piping from the tank. Too many bends or excessively long runs will adversely affect the fueling experience (best practice).
Following the presentation, there was a statement from Joe Adams of SLEEGERS Engineered Products, Inc. about the need to do risk assessment at sites. Risk during product transfer might lead toward larger tanks and/or underground tanks.
Trends are moving toward underground tanks. Codes and standards need updating for vehicle applications as they do not address many of the newer fuel injection systems and component certification provides for little detail. How will the tanks be coated in the future? Currently, there is no standard on how they are to be coated, whether painted or powder coated. CAN/CSA-B149.5 is currently under review and many items are being addressed. There is a need to harmonize standards between countries/states and provinces. Large gaps in training need to be addressed with a focus on training for new technicians.
Propane Supply Transparency
Larry Osgood, Consulting Solutions LLC
Osgood talked about how grain drying, cold temperatures, low inventory, Cochin Pipeline issues, and exports all contributed to issues in propane supply last year. Fleets can ensure/ secure reliable supplies by talking with their marketer specifically about the situation; making an agreement for planned fuel use/contract supply, delivery, and price; and working with a supplier they trust.
Following the presentation, Dennis Smith of DOE said that Clean Cities received radio silence from the propane industry when the supply issues were at the worst. This only made a challenging situation more challenging. What the industry really needs is to understand what they can do to prepare for potential problems. The industry should work together to send communications to fleets on how to prepare. The fleet purchasing workshop that DOE did with the natural gas industry is a good example and we could do something similar with propane industry. Increasing exports don't necessarily mean increased prices, but there is literature to support that idea, making it harder to sign on fleets. John Thompson of ROUSH CleanTech asked if there are options for hedging against diesel/gasoline.
New Nozzle Standards and Vehicle Tank Connectors
Jessie Johnson, Blossman Energy Services
Johnson discussed nozzle and tank connectors. He said industry needs to listen to the customer better. There is a need to improve the user fueling experience – it includes vehicle communication, and making sure nozzles and connectors are UL listed. A retrofit demonstration project for new nozzle should be considered. The current nozzle is difficult to connect (screwing on can cause cross threading and there is training required for fueling). There are issues transitioning to a new nozzle. Benefits of new nozzle would be less safety equipment for fueling, less scary, and a more consistent experience for users.
Codes, Standards, Safety, and Training
Joe Adams, SLEEGERS Engineered Products Inc.
Adams said that effort is needed to train installers and there needs to be international collaboration on codes and standards. This includes continued training for the authority having jurisdiction on propane vehicles, participation in codes committees, enforcement of standards, and updates of existing codes and standards.
Standards need to be sensitive to emerging technology: liquid injection, diesel blending, direct injection, hybrid technology, dimethyl ether (DME), and electronic fill control. We need to bring propane into the modern century.