Southern Colorado Clean Cities Coalition
The Southern Colorado Clean Cities Coalition works with vehicle fleets, fuel providers, community leaders, and other stakeholders to save energy and promote the use of domestic fuels and advanced vehicle technologies in transportation.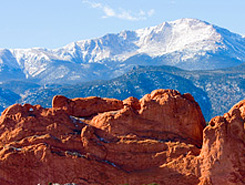 5600 Greenwood Plaza Blvd, Ste 100
Greenwood Village, CO 80111

Janell Lindberg
Janell Lindberg is the Coordinator of the Southern Colorado Clean Cities (SCCC). Her role includes consulting with the SCCC Coalition board, stakeholders, funders, and working to expand the Coalition's influence through the advocacy of petroleum reduction, management of programs, and expansion of technical literacy related to transportation issues.
Lindberg received her B.ASc. in Public Health Education and Promotion from the University of Minnesota Duluth where she learned about the environmental impacts of energy consumption, pollution, waste, and other anthropogenic factors. Through this education, she decided to turn her passion to keep our environment safe and lung friendly into a lifelong career. Lindberg previously interned for the Midwest Renewable Energy Association where she helped develop education and outreach materials for their Solar Endowment Project focusing on strategies for higher education institutions to implement solar energy on their campus.
General Stats
Designated: July 13, 1994
Population: 1,482,457
Area: 62,891 sq. mi.
Boundary: Counties: Alamosa, Archuleta, Baca, Bent, Chaffee, Cheyenne, Conejos, Costilla, Crowley, Custer, Delta, Dolores, El Paso, Elbert, Fremont, Gunnison, Hinsdale, Huerfano, Kiowa, Kit Carson, La Plata, Lake, Las Animas, Lincoln, Mesa, Mineral, Montezuma, Montrose, Otero, Ouray, Park, Prowers, Pueblo, Rio Grande, Saguache, San Juan, San Miguel, Teller; City of Colorado Springs
Alternative Fueling Stations
Including public and private stations
Biodiesel (B20 and above): 5
Natural Gas: 9
Ethanol (E85): 38
Electric: 281
Propane: 23
Energy Use Impact*
Annual Energy Impact
Annual Energy Impact by Alternative Fuel Vehicle Project Type
Emissions Reduced*
Annual Emissions Reduced
Emissions Reduced by Alternative Fuel Vehicle Project Type
*2016 DOE-Verified Metrics
Learn about just some of the projects from Southern Colorado Clean Cities Coalition. Visit the Southern Colorado Clean Cities Coalition website for more projects and information.
Projects and Case Studies