Northern Colorado Clean Cities Coalition
The Northern Colorado Clean Cities Coalition works with vehicle fleets, fuel providers, community leaders, and other stakeholders to save energy and promote the use of domestic fuels and advanced vehicle technologies in transportation.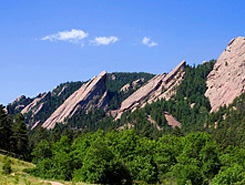 P.O. Box 977
Fort Collins, CO 80522
Diego Lopez
Diego Lopez joined Northern Colorado Clean Cities as Co-Coordinator in August, 2018. He has 5 years of experience in the energy efficiency industry. Starting as a Clean Cities intern for the Lone Star Clean Fuels Alliance (Central Texas), Lopez grew his passion for electric vehicles and is most proud of organizing the Earth Day Event, which was attended by over 600 students, community members and elected officials in the Austin area, and the National Drive Electric Week Picnic in the Park.
After moving to Colorado in 2015, Lopez worked as an Energy Advisor and Energy Auditor, responsible for working with residential customers and utility representatives, providing technical support regarding the identification, quantification and implementation of energy efficiency opportunities and the processing of associated financial incentives. Lopez is working toward a Bachelor's Degree from the University of Colorado, Denver in Chemistry with a minor in Physics, and will graduate in May 2019.

Amy Maxey
Amy Maxey joined Northern Colorado Clean Cities as a Co-Coordinator in March, 2020. After traveling to India and Costa Rica for study abroad programs, she realized she wanted a career that would help make the world a more sustainable place for all.
Maxey received a Bachelor's Degree in Geography in the Environmental track, a Certificate of Sustainability, and a Business Administration minor from the University of Iowa in 2014. Since moving to Colorado in 2016, she has volunteered with multiple organizations such as the Rocky Mountain Raptor Program and the City of Fort Collins Recycling Ambassador Program. Most recently, Maxey has worked as a Program Assistant with the City of Fort Collins Environmental Services Department, where she leads community engagement efforts and events for the Shift Campaign.
General Stats
Designated: May 21, 1996
Population: 856,075 (based on 2018 Census estimate)
Area: 32,307 sq. mi.
Boundary: Counties: Garfield, Grand, Jackson, Larimer, Logan, Moffat, Morgan, Phillips, Rio Blanco, Routt, Washington, Weld, Yuma; City of Boulder
Alternative Fueling Stations
Including public and private stations
Biodiesel (B20 and above): 3
Electric (charging outlets): 660
Ethanol (E85): 22
Hydrogen: 0
Natural Gas: 15
Propane: 9
Energy Use Impact*
Annual Energy Impact
Annual Energy Impact by Alternative Fuel Vehicle Project Type
Emissions Reduced*
Annual Emissions Reduced
Emissions Reduced by Alternative Fuel Vehicle Project Type
*2018 DOE-Verified Metrics
Learn about just some of the projects from Northern Colorado Clean Cities Coalition. Visit the Northern Colorado Clean Cities Coalition website for more projects and information.
Projects and Case Studies
Videos

Colorado Leads in Alternative Fuel Use and Public Transit Efficiency

Boulder Commits to Alternative Fuel Vehicles