Northern Colorado Clean Cities Coalition
The Northern Colorado Clean Cities Coalition works with vehicle fleets, fuel providers, community leaders, and other stakeholders to save energy and promote the use of domestic fuels and advanced vehicle technologies in transportation.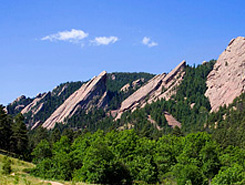 P.O. Box 977
Fort Collins, CO 80522

Diego Lopez
Diego Lopez joined Northern Colorado Clean Cities (NCCC) as a Co-Coordinator in August 2018. Lopez now serves as the executive director for Northern Colorado Clean Cities. He is responsible for strategic planning, stakeholder services, education and outreach, public relations, and infrastructure development programs. Lopez has 7 years of experience in the energy and transportation industry and completed a bachelor's degree focused in environmental sciences and geography with a minor in physics from the University of Colorado Denver. With experience as an energy and transportation advisor with a demonstrated history of working with consumers, businesses, municipalities, utilities, and fleets, Lopez is available to assist coalition stakeholders with project development, technical workshops, locating funding opportunities, and supporting funding proposals.
Some of NCCC's major initiatives include:
General Stats
Designated: May 21, 1996
Population: 5,773,714 (based on 2020 Census estimate)
Area: 104,095 sq. mi.
Local/Regional Service Area: Counties: Garfield, Grand, Jackson, Larimer, Logan, Moffat, Morgan, Phillips, Rio Blanco, Routt, Washington, Weld, Yuma; City of Boulder
Extended Service Area: Statewide. Contact us to connect with the experts, resources, and information you need.
Alternative Fueling Stations
Including public and private stations

Biodiesel (B20 and above): 6
Electric (charging outlets): 554
Ethanol (E85): 99
Hydrogen: 1
Natural Gas: 31
Propane: 49
Energy Use Impact*
Annual Energy Impact
Annual Energy Impact by Alternative Fuel Vehicle Project Type
Emissions Reduced*
Annual Emissions Reduced
Emissions Reduced by Alternative Fuel Vehicle Project Type
*2020 DOE-Verified Metrics
Learn about just some of the projects from Northern Colorado Clean Cities Coalition. Visit the Northern Colorado Clean Cities Coalition website for more projects and information.
Projects and Case Studies
Videos

Colorado Leads in Alternative Fuel Use and Public Transit Efficiency

Boulder Commits to Alternative Fuel Vehicles