Clean Cities Coachella Valley Region
The Clean Cities Coachella Valley Region works with vehicle fleets, fuel providers, community leaders, and other stakeholders to save energy and promote the use of domestic fuels and advanced vehicle technologies in transportation.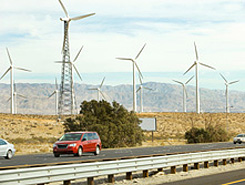 P.O. Box 1379
Palm Springs, CA 92263

Georgia Seivright
Georgia Seivright is the Coordinator and Program Manager for the Clean Cities Coachella Valley Region (C3VR). She began her involvement with C3VR in 2010 as the Program Manager and added the title Co-Coordinator in March 2013. She manages the overall operations of the coalition; planning and implementing various training and informational workshops on alternative fuels, infrastructure, and advanced technology vehicles; and providing technical assistance to help fleets implement and use alternative fuel vehicles.
Seivright has conducted many fuel-specific workshops, training to facilitate the community readiness and planning for electric vehicle and charging infrastructure, fleet education and training, and auto technician training. Partnering with the City of Palm Springs Sustainability Department, she has conducted successful National Odyssey Day events and Annual Community Alternative Fuel Vehicle Fairs in the community.
Prior to C3VR, Seivright was District Manager/Director for a national chain of educational facilities. Some of her responsibilities included fleet management; multi-unit management; working with state and federal licensing; accreditation of facility; ensuring health and safety and organization standards were met; collaborating with peers to obtain regional/corporate initiatives; and providing vision and leadership to directors and support staff.
Recognizing the importance of the continued growth and development of the Coachella Valley Region to be a Clean Region, Seivright is joining private and public partners in support of goals and projects to reduce national dependence on imported petroleum for transportation, improve the air quality of the region, develop alternative fuels infrastructure, lead and educate the public about alternative fuels, and stimulate economic development in the region.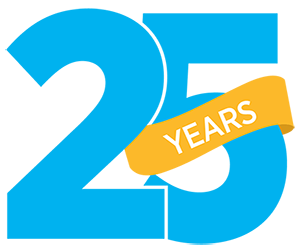 General Stats
Designated: April 22, 1996
Population: 510,795 (based on 2019 Census estimate)
Area: 913 sq. mi.
Local/Regional Service Area: The Coachella Valley along U.S. Highway 10 from Banning Pass to Chiriaco Summit and southeast to Mecca; including Twentynine Palms, Yucca Valley, Morongo Valley, Desert Hot Springs, Palm Springs, Cathedral City, Thousand Palms, Rancho Mirage, Palm Desert, Indian Wells, La Quinta, Indio, and Coachella
Alternative Fueling Stations
Including public and private stations

Biodiesel (B20 and above): 0
Electric (charging outlets): 527
Ethanol (E85): 3
Hydrogen: 1
Natural Gas: 19
Propane: 8
Energy Use Impact*
Annual Energy Impact
Annual Energy Impact by Alternative Fuel Vehicle Project Type
Emissions Reduced*
Annual Emissions Reduced
Emissions Reduced by Alternative Fuel Vehicle Project Type
*2019 DOE-Verified Metrics
Learn about just some of the projects from Clean Cities Coachella Valley Region. Visit the Clean Cities Coachella Valley Region website for more projects and information.
Projects and Case Studies